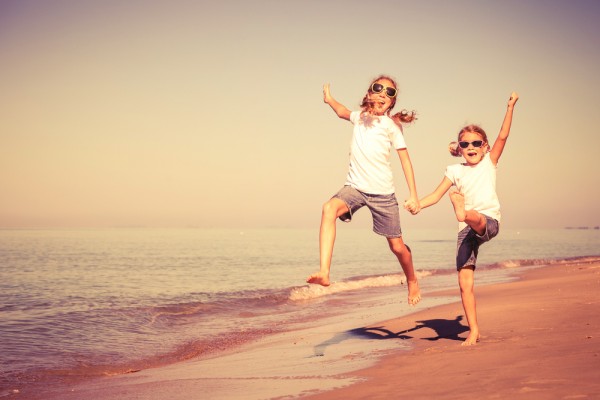 They are your best friends, they are your worst enemies (for those five seconds before you get your new top back) and they know more about you than anyone else in the entire world.
Sisters are fabulous and frustrating - and I couldn't live without mine. This is especially true now that I'm a mum, and I appreciated my three sisters even more since they became aunties!
They are the shoulders you cry on and the most amazing aunties who make this parenting thing that bit easier.
Here are my reasons why having sisters is simply super:
1. A constant support system
If you are lucky, you will be able to discuss anything with your sisters. Unlike friends or colleagues, these humans know you as well as you know yourself. They can offer tailor-made advice when things get rough. Often their support will manifest itself in humour. Your sis will know how to make you laugh. In trying times, this can actually be the best medicine, whether it's making fun of each other or remembering hilarious moments from the past!
They also bring you closer to your own childhood. Though it may seem like a very long time ago, you will find that when you become a parent you draw on own experience as a child. There is nothing like sisters to bring back memories of simpler times!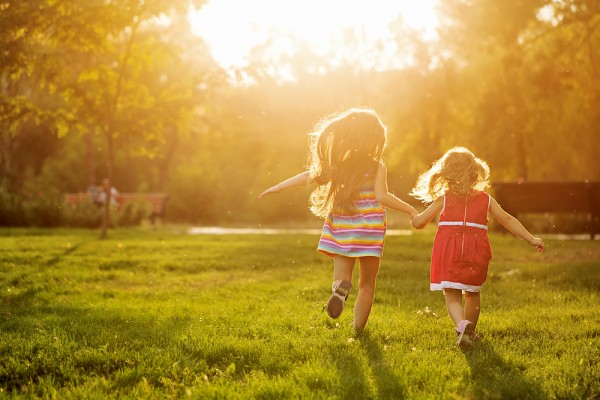 2. They keep it real
Sisters. Their brutal honesty has been both a pain and a blessing as you grew up together. Believe it or not, this will stand to you while you parent. Though they should know to respect your parenting tactics (if you have any)
They can be a big help when deciding if that tantrum at that restaurant really was worth leaving for. They can say what no friend dares to say about the dress you try on or the pointless IKEA furniture you were thinking of buying just because it 'matches' something, somewhere.
Sisters can also reassure you when you are feeling insecure as a mother. Their honesty can be grounding when you overthink every parenting move you ever made in the space of ten seconds. A sister has the power to calm you down and can help you gain the confidence you need! As long as they remain kind, your sisters can be a great source of reality when you need it most!
3. YOU can be YOU with your sisters
In the early days, we can feel high levels of unnecessary stress when we have people over to visit our newborns - especially if it's your first. Though we know we shouldn't give a hoot, we do panic about the state of the house and the state of our appearance. When your sister comes over, none of that will matter! You can be in yesterday's clothes wearing the same bra you last saw her in and she will get it.
Fast forward years later and she can pop round to a house that looks like a Lego breeding ground or the aftermath of a warzone, littered with the fluffy fallen. You shouldn't be one bit worried about what your sis thinks of you and your messy mess, you have both seen each other at your best and worst times.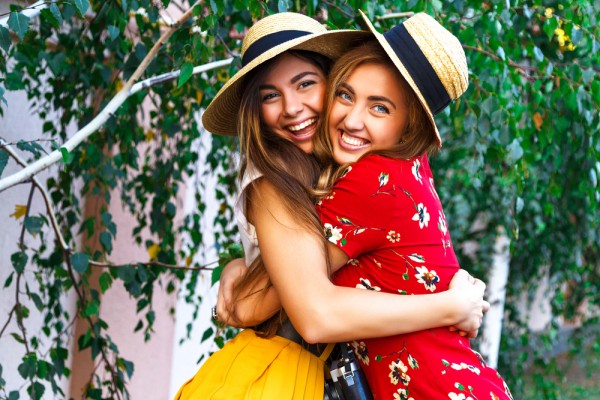 4. When it comes to family, your sisters get it…
Family can be a tough one, especially when it comes to parenting. The way your family did things growing up will be different from how your partner was raised. This in turn, will differ from the way you decide to bring up the next generation.
Conflicts of interest will always arise in a close family. This can range from a tiff about bedtime to an inquisition on why you are choosing a certain school. You can bet that when making these decisions, family members will butt in here and there and this can cause stress. Sisters are there at those chaotic family events. They can laugh and refute your uncles latest dose of mindless parenting advice. You will share an eye-roll when you know your little one will repeat the colourful language your cousin just proclaimed.
Sisters can also offer advice and support on your own level. You do not owe the aunties anything as you might feel you do with parents or other elders. This type of support won't make you feel inadequate as others might, as there is not much room for condescendence. You know your sisters are looking out for you and your child's best interests!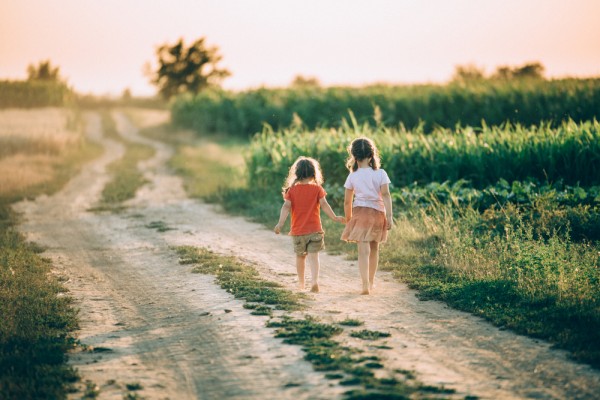 5. They can teach your kids things that you can't
It's amazing how different siblings can be. You will find this with your kids, but also when you step back and look at your own siblings. My daughter has recently decided she wants to do what neither of her parents ever did: play sport.
Being athletically impaired myself, it really helps to have a sister who can support this new-found passion from personal experience. Staying active was always a burden for me, something I would never wish on my little one. I have my sister to thank for her enthusiasm (let's hope it lasts!)
Skills and interests will develop in your child that you will recognise as coming from your sis, and this will make you beam with pride! You will also notice personality traits in your babies like patience, kindness or a hardworking mindset. You will silently thank your sisters for influencing these amazing traits in your baby, especially if you lack the gift of patience yourself (guilty!)
6. They are almost as obsessed with your kids as you are!
Auntyhood is like motherhood without the stress. If you are lucky enough to have sisters, you will be aware of the ridiculous amount of love they have for your babies. I say ridiculous, because they show your child the true meaning of unconditional love, by continuing to show affection even when they take their dreaded demon form.
If they have no children of their own, they will wonder how you can give out to something so perfect and adorable! If they have, they will love yours almost as much as their own! My sisters are so whipped by my toddler, that they will continue to beam at her happily even when she throws food and calls them whatever toilet-related insult she learned at the creche that day.
Your sisters will take your child's side every time, simply because they can! It might be frustrating at times, but overall the knowledge that someone else can have so much love for something you created is a true comfort!
Thank you to all the wonderful sisters out there, you should know you are cherished.