When I was seven-years old I was put into foster care. I knew nothing but trauma. I was very unfortunate to continue to be put into homes that were as traumatic as the home I'd been taken from. My heart was broken... A grief that had no where to go.
I wasn't safe. I had no choice but to adapt to self protection. I was unable to process the trauma I'd experienced as I was still being abused in homes that were supposed to protect me.
When I was 13-years-old I had been living in a home for four years. I was told frequently that "you come from nothing, you'll never amount to anything". The food presses were constantly locked, we were rationed food like animals, but on the outside this woman put forward an appearance of 'a pillar of society'.
She was far from that and many of the children in that home were violent and inappropriate. I struggled to keep myself safe from that women but also from very angry, wounded people. It was something I could have been prepared for. There were times when I just couldn't protect myself. My spirit started to sink. I never left that home, which was on a farm, because I was too scared, especially as my brother was with me and I loved him more than anything in the world. I could never leave him. I stayed but something was stirring in my soul. One day while sitting on the bails I could literally feel my spirit sink, anyone who has experienced depression might relate to this feeling. A kind of apathy, where your true essence feels like it is drowning. You stop feeling, you stop having had to shut down feelings for so long. I was becoming numb to pain but to joy too. To any kind of emotion.
But I sat there in the darkest moment of my life and a little voice, call it God or intuition or divine, spoke so clearly and loudly to me: "Julie you need to get you and your brother out of here." I walked back to that house. It was a walk for my life, a walk for my spirit, for the fire that keeps us alive. I was so scared.
When I got back to that home an opportunity presented itself. My foster mother was in the kitchen and she said something nasty to my brother and I told that 'b***h' never to speak to my brother like that again. I said that 'b' word with such conviction that even God would have been proud of me.
I went into school the next day and my principal rang the social workers. To this day, she still says that she never in all her life experienced a child so traumatised as I was that day.
The trauma I had experienced not only in that home but all through my life was coming out. It was going to take me a long time to learn to nurture that little girl that had been so badly neglected not only within her family but in a system that was supposed to protect her.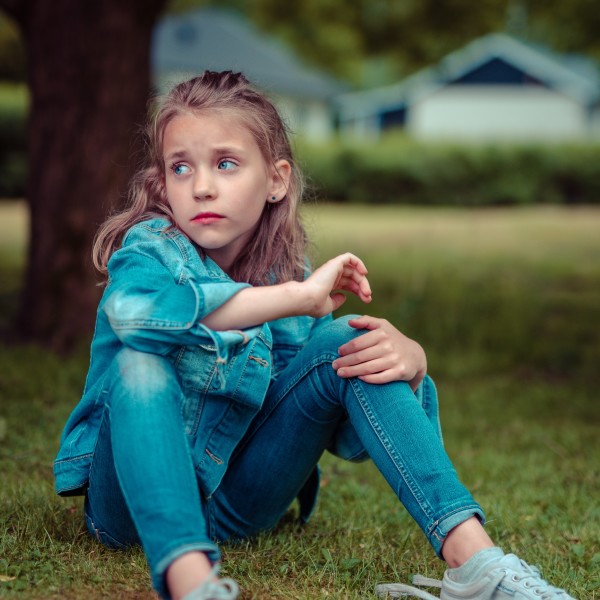 I survived really well given the circumstances. I was still carrying so much trauma and grief in my body but then I became pregnant at 24 with twin boys. I'd look at my babies with so much love and feel such rage for a mother that could leave her children. Knowing that nothing could tear me away from my children. I was so angry. I was so sad.
Every milestone of my children reminded me of the love I didn't have. Every age reminded me I was only that age when I was abused in one form or another. I loved them so much and yet they were a daily reminder of the trauma I had experienced.
I started to read a lot.I began personal development classes. I began to train in Psychotherapy. I knew the way history can repeat itself. And then I began the toughest, most courageous journey of my life. I started trauma informed therapy.
In the same way that I had to fight for my spirit when I was 13-years-old, I had to eventually let go of my protection to meet the little girl that wasn't loved or nurtured, a little girl who was never mothered who was now a mother to two little boys.
The world felt harsh to me. I was so traumatised by my experiences. I couldn't bear to listen to the news. Hearing a child cry really upset me. I'd see a little girl and I'd wonder about her life and if she was safe. I was afraid of anyone harming my children.
I'd tuck my boys into bed at night and I'd be filled with a feeling of gratitude that there was no abuser in their home, (the boys never had an abuser in their home) I was projecting my own experiences.
The journey for every family is different. The journey for this little family is grace and honesty. I've finally stopped pretending to my children that my childhood was normal. They ask me and I tell them in an honest/child appropriate way. I tell them that I talk to somebody about the things that hurt me as a little girl.
They are told the truth about why some family members are no longer welcome in our life.They understand that we get to choose who gets a place in our life by their behaviour not by the title they have to us.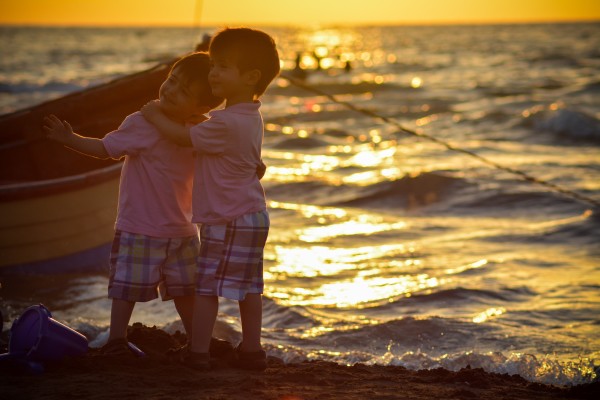 One day when I was driving the car the boys asked me why I don't see my father. I looked in the rear view mirror. Their little innocent faces looking back at me. I asked them to think about the way I love them. How I tuck them into bed at night and I cuddle and laugh with them. I asked them if that made them feel loved. They said it did. And I told them I never felt loved like that from my dad. Myles said, "Mum, was he mean to you?" with tears in my eyes I answered "yes". I look at their faces in the mirror and Myles says "Mam, I'm so sorry that happened to you". Bobby says, "Your mum and dad should have taken care of you".
"Yes they should have and they didn't", I said. I told the boys that it was okay for us to feel sad. We went home and we made hot chocolate. I explain to the boys that sadness is just another feeling. That we could soothe our sadness or ask for a hug, or time alone or whatever we needed. Explaining to them that we can be sad and still be okay.
No longer in denial. No longer trying to hide the reality from myself or my children. Denial is what perpetuated the abuse in generations of my family. If I want the generational abuse to not be passed onto my children and their future children. I have to feel it and truly meet the reality. There will be no sweeping under the carpet.
There will be no cover ups for my mother or father. No cover ups for a system that should have protected it's most vulnerable children.
My mission for our home isn't to be a picture perfect home, it is to be a place where all parts of my children are welcome. The happy and the sad. The angry and afraid. The right and the wrong. Humble and proud. The way I'm truly learning to do that is to allow all parts of myself to live here too.
Before I experienced healing I thought I had to hide parts of myself from my children. If we do that we are teaching our children to hide parts of themselves. They grow up to be people they are not. In jobs they don't love. Amongst people they don't like.
I thought I'd never tell my story. I felt shame about having these experiences. Afraid to be judged. Afraid to speak out. Afraid to have a voice. That's what people often do. When something bad happens to us we internalise the shameful behaviour of the others to mean something about us. We are silenced by shame.
The silence has been broken and with it a deep gratitude for life, to be alive, to be able to feel. To heal myself and the generations ahead of me. Happy and sad at the same time. Still grieving for the losses. And experiencing gratitude and joy daily.
There is a picture of me as a little girl on the background of my mobile. She looks terrified. I bring that little girl with me everywhere I go. She plays with my boys. We build huts together. We bake. My boys would have loved her because she is just like them. This is how abused children heal. They develop an empathy for the little child within. That's what trauma informed therapy does. It helps you to develop empathy for yourself.
And that's really what the world needs more of. More empathy for ourselves and others because where there is empathy, abuse cannot thrive.
In the words of Lauren Hill "Let us love ourselves and we cannot fail to make a better situation."