The couple welcomed a child in 2005, and while they ended their relationship after only three years, this is definitely one love story we'll never get sick of hearing,
Celebrating ten years since the release of Brokeback Mountain, actor Jake Gyllenhaal has recalled the moment his friends Heath Ledger and Michelle Williams, who had a daughter, Matilda, together, fell in love with each other.
Speaking to OUT magazine, the Southpaw actor described the incredibly special time: "For the first month of shooting we all lived by this river in little trailers. We'd wake up and make breakfast for each other, and hang out. Heath and Michelle fell in love. It was a really special, special time. It's why we are all still close - not just bonded by the success of the film, but bonded by the experience. It was an intimate project in that way."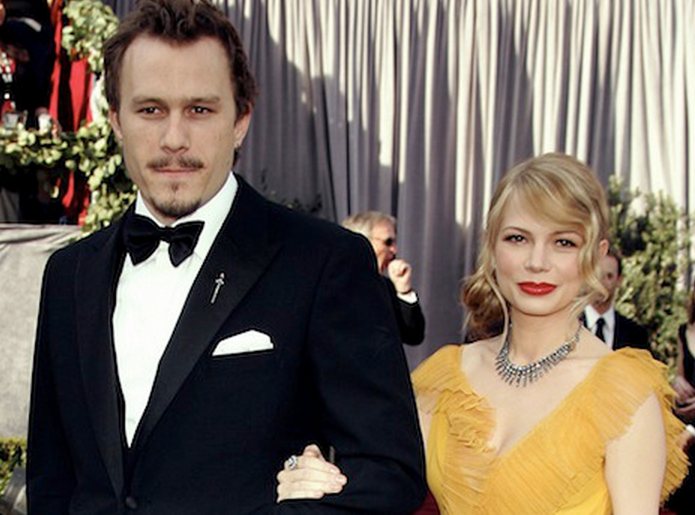 It wasn't just Jake that spoke fondly of that time, screenwriter Diana Ossana also recalled the moment she realised Michelle and Heath had feelings for each other.
"I remember him looking at her, and she looking up at him with these wide eyes. She was almost startled by the attention he was giving her, but you could see it every day from thereon. For him it was truly love at first sight. He was so taken with her."
Heath sadly passed away in 2008, and speaking of his death, Jake describes the saddest thing about it: "While there are many parts of the real story that are sad, one of the saddest things is that I won't be able to exchange ideas creatively with Heath again, because that was one of the most beautiful things to come out of that."
The couple dated from 2004 until 2007 and had one child together.