Your skin's microbiome is made up of micro-organisms that live on your skin; working to preserve barrier function and protect overall skin health. Keeping the microbiome in balance is crucial for a clear and healthy complexion. Your skin's is also affected by everything from skincare, age and lifestyle to the environment. Winter presents an extra challenge - skin faces extra increased external aggressors, making it weaker, more sensitive, and more prone to breakouts.
Avène Tolerance Hydra-10 is made from a unique biomimetic formulation which replicates the skin - combining natural ingredients found in skin with a simulation of its protective structure. Skin is hydrated WITHOUT disrupting the microbiome - keeping it protected, calm and perfectly balanced.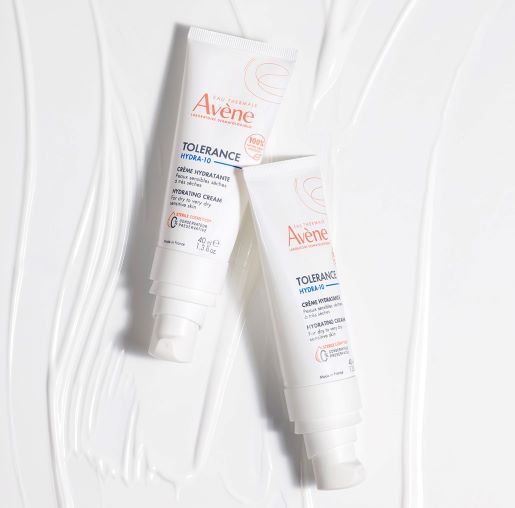 Key features include:
100% Natural Formula * 48-hour hydration
Rich in Hyaluronic Acid – retaining up to 1,000 times its weight in water
Rich in active ingredient – Avène Thermal Spring Water
Patented formula of only 10 ingredients
High tolerance formula - Sterile Cosmetics Technology – containing no preservatives or fragrance
Suitable for adults, babies and children
Tolerance Hydra-10 Fluid €24 - Suitable for normal to combination skin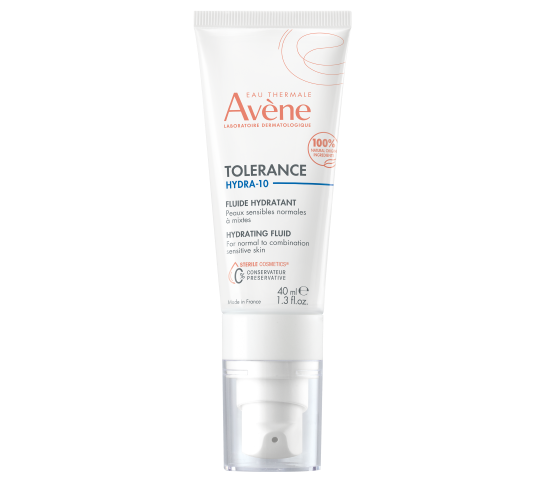 Tolerance Hydra-10 Cream €24 - Suitable for dry/ very dry skin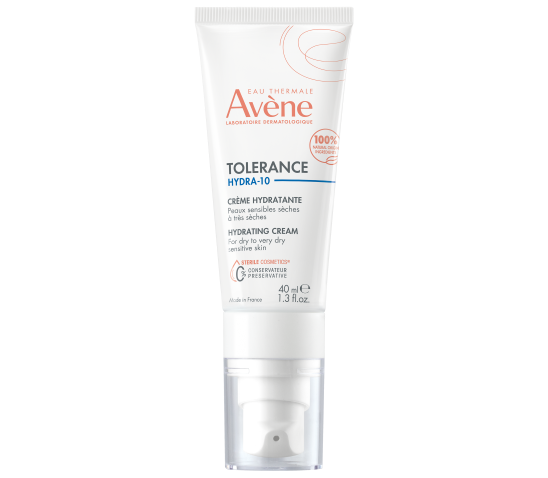 Directions for use: Avène Tolerance Hydra -10 is suitable for men, women, children and babies. Apply to the face, neck and eye contour morning and night after cleanser.
Available at Boots, online retailers and pharmacies nationwide. For more information please visit www.avene.co.uk.