Healthy Heroes Lunch Club, one of Ireland's leading primary school nutrition programmes, created by teachers and behaviour change experts, has issued a call for children of all ages to drop by the Budding Bloomers Kids' Zone at Bloom this week for some fun with a difference. Broadcaster and Healthy Heroes Lunch Club Ambassador Marie Crowe will be on hand to guide children through exciting activities aimed at encouraging physical activity and fostering a love for movement on Thursday, June 1st, and Friday, June 2nd at 10:30am and 1:30pm. The sessions are an opportunity for children to have fun, be active, and gain valuable insights into the importance of exercise and a balanced diet.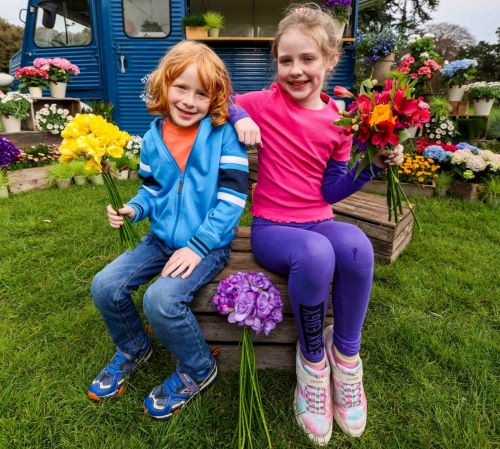 Speaking ahead of the event, Marie Crowe stressed the importance of physical activity in everyday life and emphasised the role of gentle exercise alongside a healthy diet for her family:
"I am delighted to be leading a series of fun activity sessions for kids at Bloom this year. Activity plays a vital role in my life and my children's lives. It not only keeps us physically fit but also contributes to our overall well-being. Through enjoyable activities, like the Healthy Heroes Lunch Club, we can instil healthy habits that will have life-long benefits for our children."
Now in its tenth year, Healthy Heroes Lunch Club is an initiative supported by the Irish Bread Bakers Association and Bord Bia. The programme offers children the opportunity to foster valuable leadership, teamwork and communication skills, all while learning to change their eating habits for the better. To-date, almost 300,000 pupils across the island of Ireland have taken part in the programme.