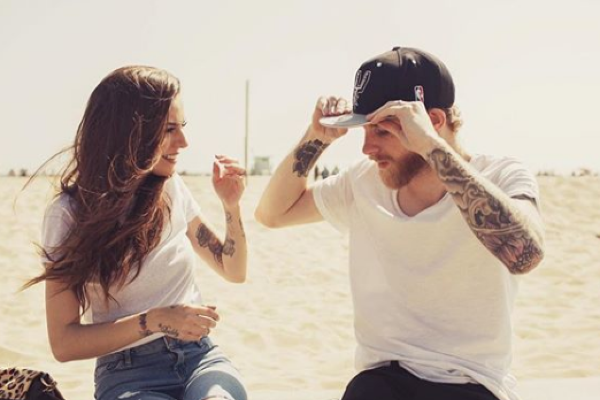 Cher Lloyd and her husband of five years, Craig Monk have welcomed a baby girl.
In the midst of having a newborn, the couple has received some backlash.
Their baby girl, Delilah Rae was born last Friday.
However, Craig's former partner, Sunny Owens-Searle has claimed that their six-year-old, Tillie hasn't been told of her sister's arrival.
The mother-of-one discovered the birth of their child on social media.
A friend had sent a screenshot of Cher's Instagram announcement, the hairdresser explained to the Sun Online.
"I haven't got the heart to tell Tillie yet, and those two have taken no one's feelings into consideration.
I just tell her they're busy working as the truth will hurt her too much."
Sunny alleged that "there had been no effort" from the couple to tell Tillie she was a big sister.
According to Tillie's mum, the pair decided to cut her six-year-old out of their lives in January 2017.
In the couple's absence, little Tillie has been left "heartbroken and confused," her mum said.
"It breaks my heart that I can't protect her from this rejection and they're both disgraceful people for doing this to her, and now she has a sister who she doesn't know exists."
Tillie's mother also claimed Craig "made no effort" part-take in Tillie's life, since her birth in 2011.
According to the mum, after "a change of heart," he spoke to his daughter for the first time in 2015.
Sunny said the couple's decision to exclude their daughter 18 months ago, wasn't anticipated.
It is a "complete mystery" said the 28-year-old.
As they lived close by to Cher and Craig.
She described her daughter's previous relationship with her dad as 'wonderful".
She added that Tille also "adored" Cher.
In light of the new baby, a part of Sunny hopes that Delilah Rae's arrival will give Craig a wake-up call.
"A new baby will give Craig some perspective of what he's done, and that maybe he'll get back in touch, and if he did I would never stand in the way of them having a relationship, I want my daughter to know her dad."