This is a really easy craft with a very cool effect. Once your little one learns how to work a stamper, they can reinvent it for other holidays and festivities.
What you will need:
Potatoes
Sharp knife
Tissue
Paper
Paint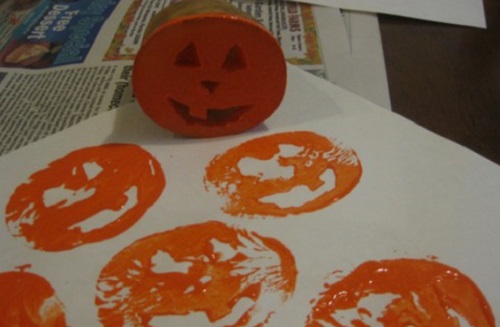 What to do:
This couldn't be easier. Cut your potato in half and, using your knife, cut two triangles for 'eyes', another for the 'nose', and a banana-shaped slit with a slight dip for the 'mouth'.
Take your potato stamper and push it down onto some tissue paper, to remove any excess water.
Dip your potato stamper into paint (orange, black and purple are the best Halloween colours) and press down.
Create your own pattern or picture, and leave to dry.
You can add a little green 'stem' to the top afterwards if you wish.
Images via Pinterest