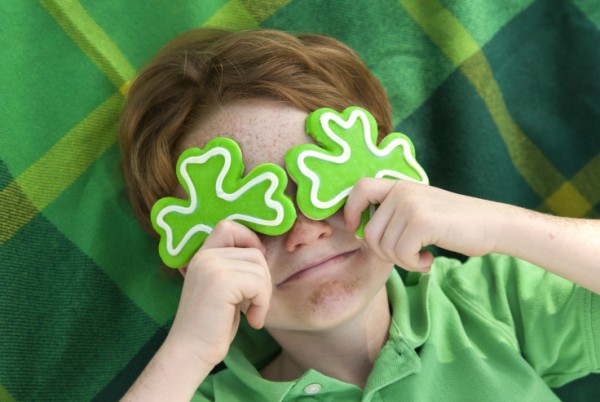 We love spending our weekends getting crafty with the kids.
Keeping them entertained for an hour or so, and getting to act like a kid ourselves for a little while, makes cleaning up the mess afterwards totally worth it.
And with St. Patrick's Day fast approaching, we've put together a list of some great crafts that you and your little ones can get creative with.
From festive wreaths to gorgeously green hair accessories, these lovely ideas will keep you and yours busy this weekend.
1. Flower power
It's amazing what you can achieve with a bit of paper and a hot glue gun. Just look at this cool craft from Craft Ideas For U.
2. Festive wreath
Wreaths aren't just for Christmas, this green wonder is perfect for the festive weekend. And we love how simple and easy it is.
3. Shamrock fan
You can't got to the parade empty handed. This simple shamrock fan is the perfect Paddy's Day accessory.
4. Beautiful bow
Cut down on the mess with this cute craft idea. While the kids won't be able to manage this one by themselves, they will reap all the benefits when they pop this bow in their hair.
5. Wreaths, wreaths and more wreaths
Can you tell we love a festive wreath? Well, this one is another gem that we will definitely be hanging on our front door.
6. Leprechaun's hat
This simple craft idea will make the perfect addition to your fridge door, once completed. Glue, stencils and lots of felt are all you need.