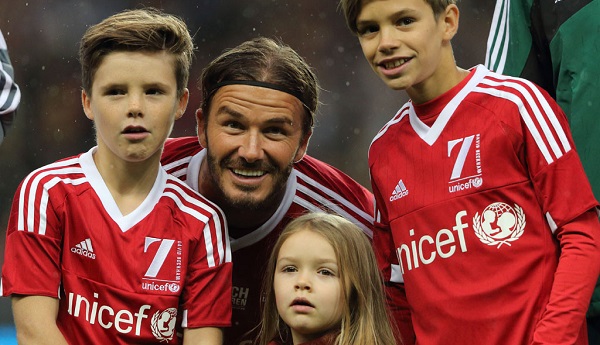 With the Brexit referendum just days away, a host of famous faces have come forward to vocalise their opinions and how they will be voting, and David Beckham's impassioned 'Remain' speech has touched minds all over the country today.
Explaining why he is voting for Britain to remain a part of the European Union, the 41-year-old provided eloquent reasoning from his perspectives as both a former footballer and a father.
After paying tribute to his fellow countrymen whom he played alongside at Manchester United, the dad-of-four wrote: "We were a better and more successful team because of a Danish goalkeeper, Peter Schmeichel, the leadership of an Irishman, Roy Keane, and the skill of a Frenchman in Eric Cantona."
"We live in a vibrant and connected world where, together as a people, we are strong. For our children and their children, we should be facing the problems of the world together and not alone. For these reasons, I am voting to Remain," he added.
David's post came in for great praise around the country and the world, with wife Victoria gushing with 'pride' as she shared his post.
Victoria herself was forced to defend herself over past comments used against her this week, and she echoed her husband's words as she shared her own vision of the future.
"I believe in my country, I believe in a future for my children where we are strong together, and I support the Remain campaign," wrote the designer.
The couple are, of course, parents to 17-year-old Brooklyn, 13-year-old Romeo, 11-year-old Cruz, and four-year-old Harper.
SHARE with a Beckham fan who will love David's eloquent tribute.