The reigning queen of daytime talk TV, Ellen DeGeneres, has spoken about the future of her hugely popular show while out promoting her upcoming Netflix stand-up special, Relatable.
In an interview with The New York Times, the comedy star speaks about her desire to return to acting one day, and maybe even play an 'unappealing' role for once.
The infamous host evidently wants to explore more of her own personality, as opposed to continuing with her sixteen-year long programme, The Ellen Show.
One of the reasons why Ellen may need a bit of a breather from her show is most likely because of her ultra-nice reputation, which might refrain her from showing other parts of her emotional range;
"The talk show is me, but I'm also playing a character of a talk-show host. There's a tiny, tiny bit of difference," she says.
She comments on how she can't do anything even slightly rude, no matter the circumstances, as everyone expects her to show her sunny side constantly, or else to break into dance.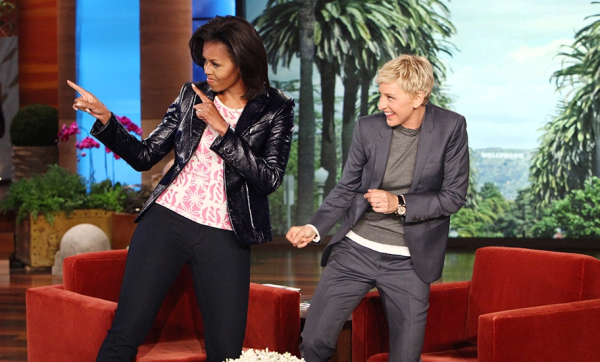 Her show rarely has anything negative or serious, unless she's mentioning tragedies or natural disasters taking place in America or around the world for humanitarian efforts.
In fact, she almost didn't extend her contract until 2020, but decided to continue for the sake of bringing positivity to her fans.
She discusses the different stances which her brother and wife Portia De Rossi take on the future of her talk show.
Vance believes that his sister needs to remain the beacon of light and hope until at least the current US President resigns, whereas Portia thinks her wife should explore other creative outlets;
"I just think she's such a brilliant actress and stand-up that it doesn't have to be this talk show for her creativity. There are other things she could tackle."
There must be a ridiculous amount of pressure on Ellen's shoulders in the current cultural climate, the audience relies on her for her sunny-natured attitude and hopeful optimism.
We hope she doesn't leave our screens too soon, but Ellen would undoubtedly go on to even greater projects- she's clearly got talent in any role she takes on.
Her anticipated stand-up show Relatable which streams on Netflix on December 18.