Mums Say Trial: Pampers® Baby-Dry™ Nappy Pants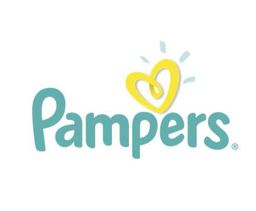 Join this group
After the 6-month milestone, your toddler may be ready for pull up nappy pants to help with potty training, for example. Or perhaps you're in search of the best nappy or nappy pant for helping them stay dry overnight. Within the Pampers Active Fit and Pampers Baby-Dry ranges there are taped or pants options to suit your baby's changing needs.
You want to make sure baby is dry at night. You also want to make sure you're preventing any possible poonami events (yes, it's a thing!!) so using a good nappy is key. And getting the right nappy for bedtime is so important – you need to consider the size and fit. Babies come in all different shapes and sizes, so nappies will fit each baby differently. The Pampers range takes those considerations into account, and their range means a good fit. You'll know you have the right fit when:
· The waist is snug with the nappy sitting just under the belly button.
· The leg cuffs wrap neatly around baby's legs and bottom. Once the nappy is on, run your fingers around the edges to make sure the cuffs are pulled out. Cuffs being tucked inside can often lead to leakage.
· Stretch: The tapes should be fastened symmetrically on the coloured waistband on the front of the nappy. Pampers nappies have flexible sides which adapt to the baby's shape and movement and help you create a custom fit.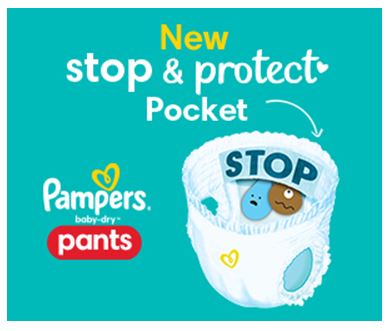 Pampers® Baby-Dry™ Nappy Pants with the brand new Stop & Protect pocket is an excellent option for night-time and are available from size 3 to size 8. Pampers® Baby-Dry™ Nappy Pants are dermatologically tested, and are Pampers' most absorbent pants, providing extra protection or a peaceful night's sleep thanks to its strengthened core that absorbs more liquid instantly for up to 12h all-around leakage protection. They have a 360˚ fit that adapts to baby's body to help prevent leaks and double safety leg cuffs for better fit and leakage protection.
We are looking for 5 mums to trial the Pampers® Baby-Dry™ Nappy Pants with the brand new Stop & Protect pocket in size 3 to size 8.
If you would like to participate, please join the group and leave a comment below to register your interest and to highlight which size your little one requires.
In the event that we are oversubscribed, we will make our selection at random from qualifying entries.