New Mums Say Trial: Pampers® Baby-Dry™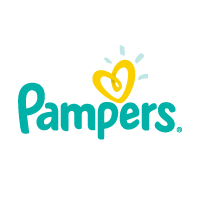 Join this group
New Pampers Baby Dry™ nappy keeps your little one as dry in the morning as when they went to bed, by locking away wetness for up to 12 hours. We want you to be one of the first to try for your little one.
From the very first time your little one uses the New Pampers Baby Dry™ you'll notice that they aren't like our previous nappies. Their new technology helps distribute wetness evenly into 3 absorbing channels and lock it away better, which means they're less bulky in the morning. In fact they look so comfortable and dry, you'll wonder where all the pee went!
We are looking for 100 mums to trial the New Pampers Baby Dry™ in size 4 or size 5. To be in with a chance of participating, please join the group and leave a comment below to register your interest and to highlight which size your little one requires. In the event that we are oversubscribed, we will make our selection at random from qualifying entries.
Recruitment for this group is now closed.
If you would like early notification of new group trials, please visit this page and join the group where you will get early email notification once new groups are live.