The Duke and Duchess of Sussex spent their very first Christmas together as a married couple in 2018, and they were unsurprisingly inundated with well-wishes.
Kensington Palace released the adorable couple's first official Christmas card in December, showing the royal duo watching the fireworks at Frogmore House, during their evening wedding reception.
However, now the couple have sent out another card in response to their received Christmas cards, from their Australian tour.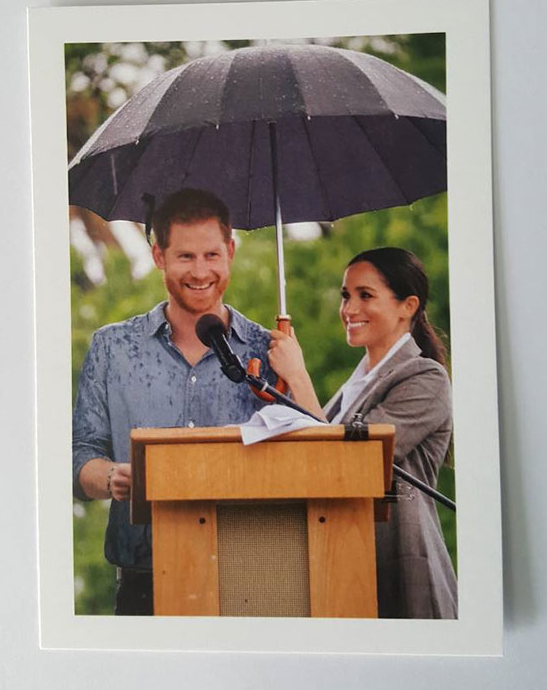 The gorgeous photo sees Meghan holding an umbrella over Harry's head while he delivered an important speech in Dubbo.
The poignant moment accurately reflects how supportive and loving their relationship is, we're sure they can't wait to welcome their first baby together in the spring.
The thank you note read: "The Duke and Duchess of Sussex, thank you for the very kind message you sent for Christmas."
"This was most thoughtful of you and greatly appreciated by Their Royal Highnesses who send their best wishes for Christmas, and for the New Year," the card added.
The Duke and Duchess tied the knot last spring and then announced Meghan's pregnancy in October. It's been a whirlwind year for the pair, who spent Christmas with Queen Elizabeth II and the royal family in Norfolk.
Prince Harry and Meghan also made a glamorous appearance at Cirque du Soleil's new show Totem recently to raise money for Sentebale, Harry's charity.
The thank you card was posted to social media by royal fan, Bradley Donovan-Baird.