Visiting Disneyland Paris is one of the most magical things to do. There's something so special about the Paris resort that every family deserves to experience together. Seeing their favourite Disney movies come to life is something the kids will never ever forget.
Why not plan a wonderful trip to Disneyland Paris with the kiddos? Breakaway.ie are the officially appointed distributor in Ireland for Disneyland Paris and they are here to help you plan the perfect holiday.
Here is your essential guide to navigating Disneyland, from when to travel to all the insider tips and tricks that'll make your visit even more magical.
When to go
Visiting in the off season (winter) is better value and tends to be less busy. Amazing seasons such as Frozen Celebration, Christmas and Star Wars can make your time in Disneyland Paris extra special. However, the daily shows, parades and attractions mean you'll experience lots of magic whatever the season.
When to book and special offers
The further in advance you book the better the discounts and offers are. Book before October 1 for arrivals from November 6 2019 – September 30 2020 and save up to 25 percent off your hotel and tickets* AND get FREE half board meals*.
How to book
There's often a misconception that it's cheaper to book your hotel and park passes separately, this isn't true. A three-day standalone ticket for both parks costs €239pp*. Book a Disney value hotel with Breakaway and get 3 nights' accommodation, along with four days parks passes and half board meals from €274pp*. You're getting a lot more bang for your buck there.
And with Breakaway's Free meals offer you'll save big, for example
Staying at the Santa Fe or Cheyenne Hotel for 3 nights for 2 adults and 2 kids, you'll get free meals worth €400

Stay at the Sequoia Lodge or Newport Bay Club and you'll get free meals worth €550
You can book online at Breakaway.ie or call their Disney experts on 016079900.
How to get the best out of your trip
When you book with Breakaway they'll give you some great "insider" tips. Breakaway are Disney's official distributor in Ireland and have worked with Disneyland Paris since the resort opened in 1991. All their staff are Disney trained and visit the parks regularly, some have even worked at the resort. They'll give you great tips like;
What dates the best offers are available

What days are best to be at the parks

How to avoid the crowds, including Fast Pass options

What to pack

Booking restaurants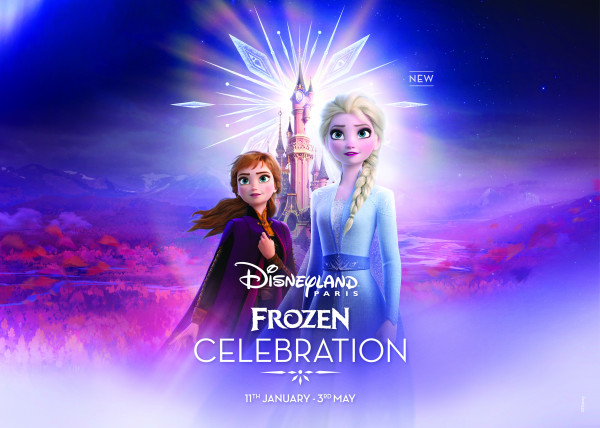 6 Reasons to go to Disneyland Paris
It's simple, your entire family will have the time of their lives. The kids (and the adults) get to see their favourite characters come to life, experience fun attractions and see amazing Disney shows. There's something for everybody, it doesn't matter if you are three-years-old or 93, you'll have a ball, it's called the Magic Kingdom for a reason.

Family Memories. The memories and magical experiences in Disneyland Paris are something you and your kids will never forget. The photos are precious, and they'll be treasured forever.

The Attractions. There are so many family adventures, fun for little ones and big thrills. There's fun for each and every member of the family, whether you adore Aladdin, Toy Story or Alice in Wonderland.

The Characters. It's the characters that make the magic real. That's what everyone comes home talking about. Meeting characters like Mickey or Minnie is so exciting for a child, and for an adult, trust us it will bring out the inner child in you.

The Disney Illuminations Show. This show is nothing short of phenomenal. It is a light projection and firework show on Sleeping Beauty's castle that goes through all the classic Disney movies to some of our new favourites. If it doesn't bring a tear to your eye, nothing will.

The NEW Frozen Celebration. This Festival is running from January 11– May 3 2020. Join Anna, Elsa and Olaf for a magical celebration that's set to melt your heart.
*T&C's Apply. All prices are subject to availability.