Should your kids feel hungry sometimes? Yes is the simple answer, because hungry children eat better at meals. This means they may eat more (quantity) and they may also eat more types of foods (variety), including foods that aren't only their favourites.
I'm not recommending allowing your child to feel hungry for hours, this is more about letting your children feel temporarily hungry, for example, saying dinner is coming soon. If we're constantly offering food the minute our kids say they're a little hungry, it's easy to fall into the trap of snacking too frequently. Too much snacking is often the most common reason for children not coming to meal times hungry.
I always recommend serving your kids at least one 'reasonable' food at any one time. By 'reasonable' food I mean it's usually eaten by even the fussiest of eaters, for example, a small portion of fruit, pasta etc.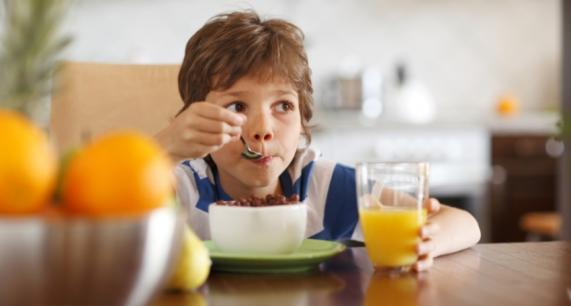 This should result in us parents and caregivers feeling less need to offer alternative foods. Offering a 'back up' or more preferred alternative food when what you have initially served is refused is not ideal. This is because it may result in kids 'holding out' for their preferred options.
Of course, there are other reasons children should ideally come to the table hungry including:
1) Eating when we're not hungry can put extra strain on our digestive system as we're not allowing our body to digest what it has been given already before we add more food.
2) Young children need to learn what their tummies feel like when they're hungry. This means linking the sensations (e.g., feeling in their tummies) with the cause (hunger) and the remedy (eating). Otherwise, how do they know if they're actually hungry and when to eat? Did you know that children don't always know this, particularly very young kids?
Ideally, we would all only eat when we're hungry and not for other reasons including being bored, upset etc. Many kids are eating on auto-pilot (without paying sufficient attention). Think of always eating with distractions like screens etc. Research shows the link between hunger and feeling full and satisfied can be disrupted by the tender age of three.
This pattern of feeling hungry first, then eating with the result of feeling satisfied and full is important because it helps children learn to listen to their own bodies. It is important not just to respond to external forces like people around them, seeing nice food etc.
This self-regulation is something we should all strive for so that we can all have a positive relationship with food.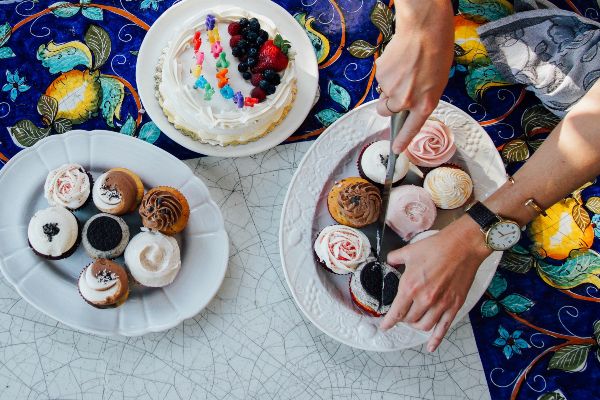 3) How do we know we are actually full if we didn't start off hungry in the first place? This can lead to eating until we're too full. This is because we need some change to indicate when to finish eating.
Have you ever considered that your child may not be actually hungry at a given time? Take for example if they're not hungry for dinner as they have eaten enough throughout the day, just like a baby who cluster feeds (drinks lots of milk together) and then doesn't feed for a long while.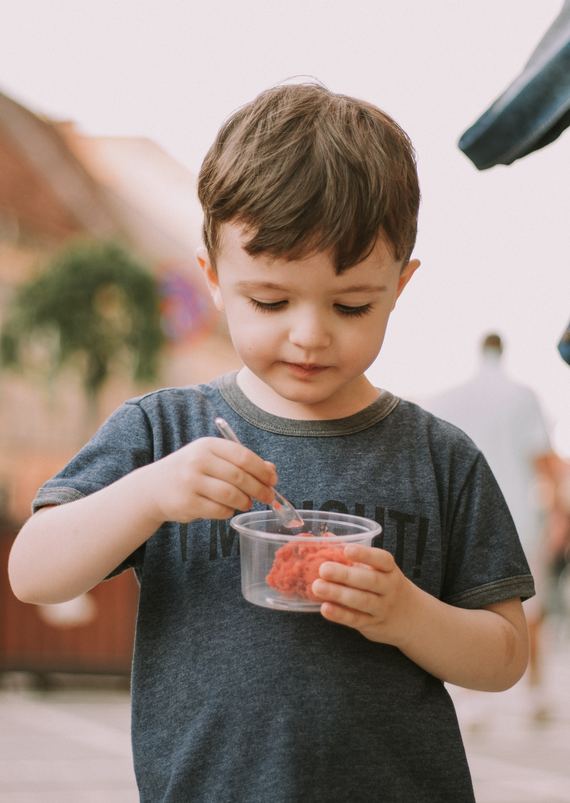 By not pressurising them to eat at a given time, we as parents and caregivers are helping to teach kids not to eat in the absence of hunger and they're therefore less likely to overeat.
These are general guidelines only. Of course, if you feel you would benefit from more support, then personalised advice is always the best option.
Information provided by Colette Reynolds, of Growing Healthy Eaters. Colette is a Child's Healthy Eating Specialist, in Galway (and online). I provide 1-1 personalised consultations on nutrition for children; using my extensive psychology background; as well as group talks and the Fussy Eating Solutions (in just 4 sessions simplify how to feed your kids better).