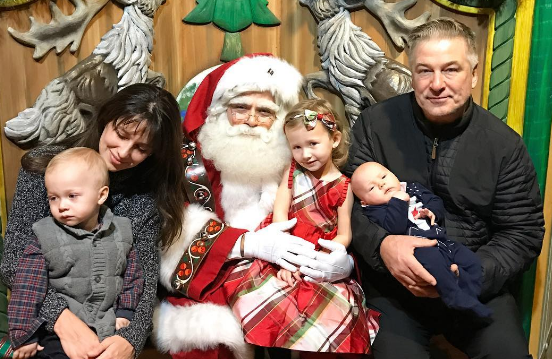 Everyone is feeling festive in this holiday snap posted to Hilaria Baldwin's Instagram yesterday, and it is melting more than a few hearts here at MummyPages HQ.
The cute picture - taken at Macy's department store in New York - shows her husband of four years Alec Baldwin looking chuffed with himself as he holds the couple's three-month-old son, Leonardo!
Hilaria, 32, beams down at 18-month-old, Rafael, while the Trump impersonator's "excited" daughter, Carmen, takes centre stage on Santa's knee.
Hilaria wrote: "So nice to meet you Santa!! Carmen was SO excited. Rafa...will hopefully be excited next year ....and Leo in his happy, baby, chubby lala land."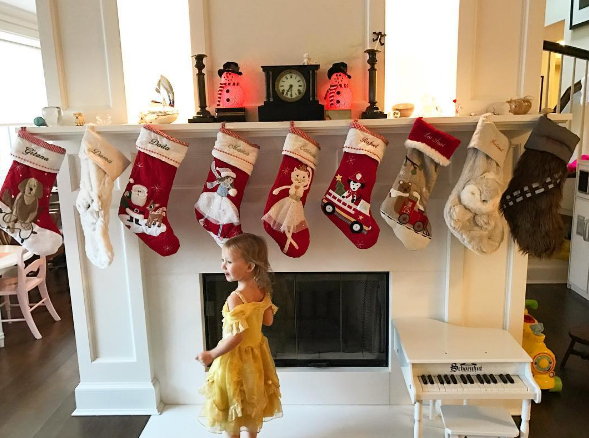 Fans gushed over the beautiful photo, with one commenting: "What a beautiful family".
Another commented on the love the picture portrayed: "What a beautiful family! You can just see the love and closeness."