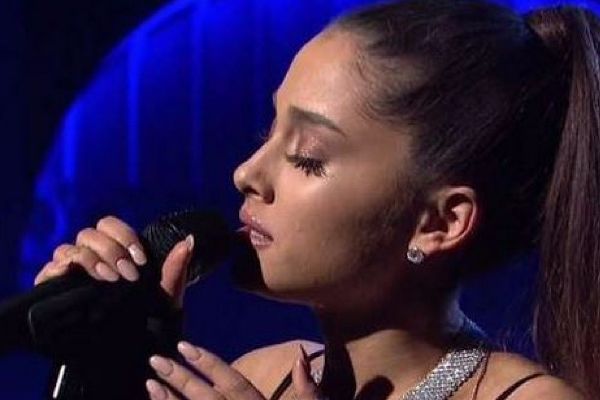 Ariana Grande has released a statement saying she will return to Manchester to perform again in a benefit concert for victims of the deadly attacks which took place on May 22.
The popstar who is said to have been devastated by the attack had returned home to Boca Raton in Florida directly after the concert. She tweeted saying she was "broken" by the event and apologised to fans.
On her arrival home, Ariana was photographed looking very upset and had been silent on social media for several days.
The 23-year-old was criticised by Piers Morgan for her decision to return home following the attack. He said Ariana ought to visit survivors of the attack in hospital.
However, she's since released a lengthy statement promising that she will return to Manchester and lend her support to her fans.
Ariana posted a note to her Instagram page which said: "I have been thinking of my fans, and of you all, nonstop over the past week. The way you have handled all of this has been inspiring and made me prouder than you'll ever know.
"I don't want to go the rest of the year without being able to see and uplift my fans, the same way as they continue to uplift me.
"I'll be returning to the incredibly brave city of Manchester to spend time with my fans and to raise money for the victims and their families," she said.
"I will have details to share with you as soon as everything is confirmed." Ariana confirmed that she would be holding a concert and alluded to the possibility of other celebrities taking part.
She went on to say that she always wanted her concerts to be "a safe space" for fans.
"From the day, we started putting the Dangerous Woman Tour together, I said that this show, more than anything else, was intended to be a safe space for my fans.
"A place for them to escape, to celebrate, to heal, to feel safe and to be themselves. To meet their friends they've made online. To express themselves.This will not change that.
"Music is meant to heal us, to bring us together, to make us happy. So that is what it will continue to do for us."
Ariana concluded the statement saying that the victims of the attack would be forever on her mind.
"We will continue in honour of the ones we lost, their loved ones, my fans and all affected by this tragedy.
"They will be on my mind and in my heart every day and I will think of them with everything I do for the rest of my life."