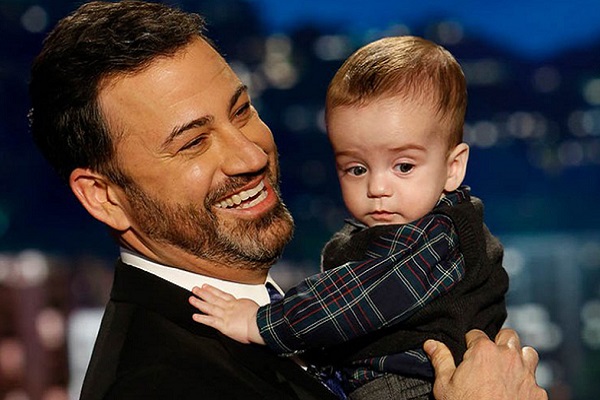 Jimmy Kimmel reduced us to tears when he opened up about his dear son's health conditions in a 13-minute monologue on Jimmy Kimmel Live!
He explained that when his little boy Billy was born doctors discovered that this "pulmonary valve was completely blocked and he has a hole in the wall between the left and right sides of his heart."
The devastated parents went through an intense few months as their son had open heart surgery when he was a mere three-days-old.
In an interview with O, The Oprah Magazine, the dad admitted that both he and his wife Molly didn't want to grow too close to his son before his second operation.
"There were secrets we kept from each other that we revealed only after the second surgery," he shared.
The TV host revealed, "The biggest one was that I think subconsciously, we didn't want to get too close to the baby because we didn't know what was going to happen."
The parents opened up to one another about their shared fear of losing their darling boy, "When I told her I was feeling that way, she said, 'Oh I'm so happy you said that because I was feeling that way too, and I didn't want to express it."

Jimmy and his wife Molly McNearney went through a wave of emotions throughout those few months, but luckily their little boy is on the mend.

The doting dad shared that his son is doing very well at the moment, but he will need more surgery in the future, "He'll have another surgery when he's around 6 or 7 years old, but in the meantime, he's doing great."