Being the heart of the home, it is important your kitchen is both to your taste and your lifestyle. And, being one of the most put to use parts of the room, it is pretty important you settle on a flooring that suits your needs, budget and is hardwearing.
Here are four different options that you can choose from:
Vinyl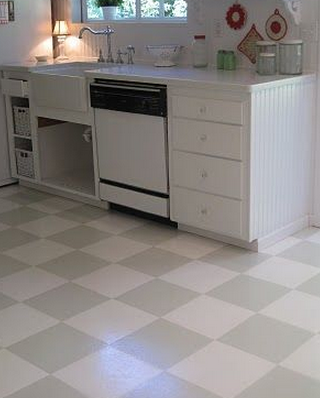 Vinyl is cheap and comes in a number of different styles and colours including plain, mosaic and wood and tile effect. It is extremely durable, meaning your kids can roll all over it on their bikes and it will still look good.
Linoleum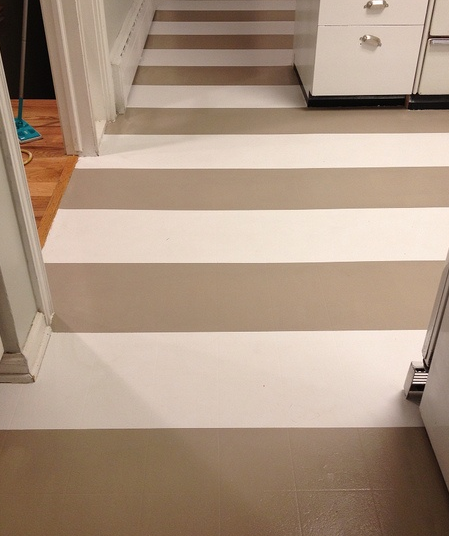 Another extremely cheap flooring option, it is easy to install and just like the vinyl it comes in a variety of different styles and colours. Ideal for the kitchen as it is easy to wipe clean but needs maintenance to ensure it doesn't get shabby looking.
Hardwood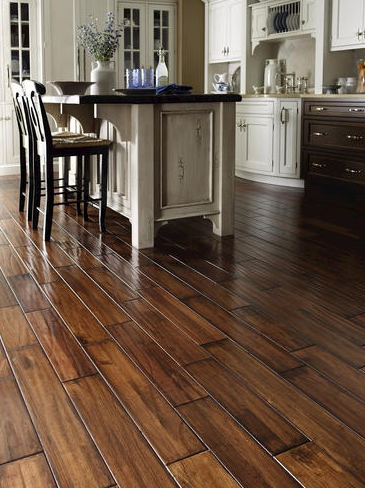 Hardwood such as oak is great for the kitchen as it can stand a lot of wear and tear and is easy enough to keep clean. However, if you do go for this choice, you will need to invest in coaster for any furniture legs and a few mats near well used appliances to prevent any unnecessary damage.
Travertine tiles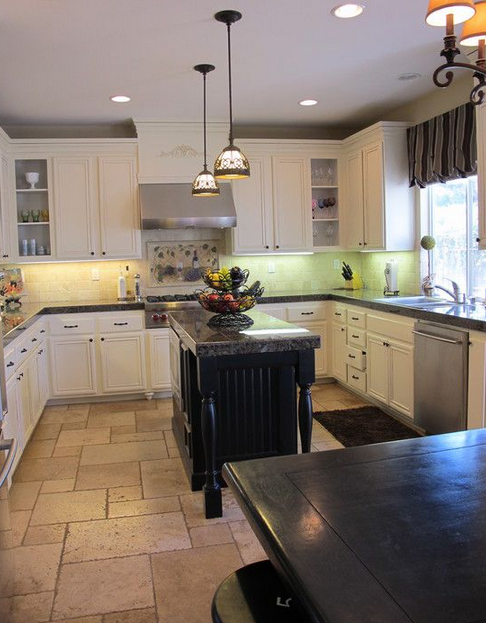 This is generally quite expensive to buy but will create a gorgeous effect to your home. It is easy to install and will last a long time. However, it can get damaged so you will need to be careful with it.
images via Pinterest