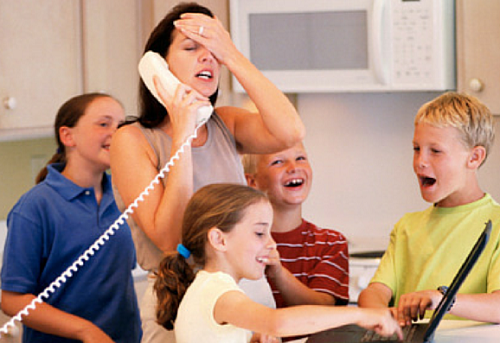 With Mother's Day just around the corner, Digital Mums - an organisation which trains women to be social media managers - is calling on mothers everywhere to share their experience of motherhood, and it's fair to say, things aren't really as rosy as some people's Instagram and Twitter accounts would normally have you believe.

#RealMumMoments acts as both a platform for women to support and encourage each other as they navigate the trials and tribulations of motherhood, safe in the knowledge that their latest disaster would pale in comparison to the next mum's one.



Commenting on the significance of the new campaign, Cessally Collison, a mum who contributed her own experience of family life, spoke to The Telegraph newspaper, saying: "It's so easy on social media to edit our lives to make everything look like we are always having a great time."

Aware that we often present a certain face to the wider world, Digital Mums seeks to remove the misrepresentation of family life so often seen on people's personal social media accounts and encourages all of us tired, but determined mums to give an insight into the realities of our daily life.



Supporting the move, Cessally asserted: "It creates unrealistic expectations, especially on mothers. There's a rawness to #RealMumMoments and I feel so much better knowing there are so many other women in the same boat as me."



From humorous anecdotes about daily life to hard-hitting examples of what it really means to be a mum, this campaign reminds each and every one of us that we're all just doing our best, and more often that not, it's more than enough!
SHARE if you want to add your voice to the campaign!