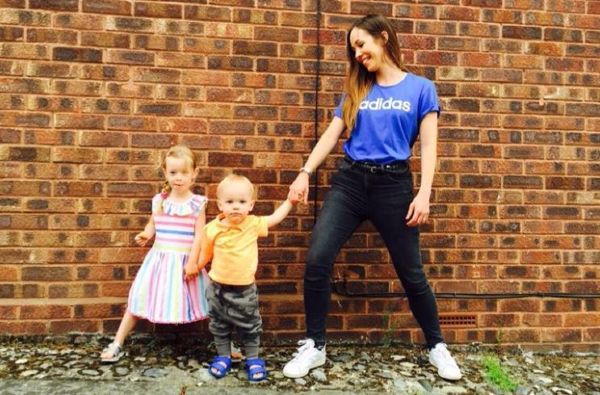 Being a mum changes things.
You go from being an independent woman to falling madly in love with a tiny human - who takes preference over everyone and everything (and always will, FYI).
When you become a parent, your little ones become your world, and sometimes you forget about the other important people in your life - such as the wonderful father of your babies.
Nobody will judge you for this, but the guilt can be something fierce at times - but fear not, no matter what, they know you love them (although, reminding them helps).
One mum who has had to remind her significant other about how she appreciates him is Jessica Ellis, of The No Filter Mum blog.
Jessica, who is the proud mum of two beautiful kiddos, recently shared a post on her Facebook page - where she addressed her husband directly.
"Dear my partner in crime...I mean parenting. I'm different to when we first met. My eye bags are darker, my patience thinner, and I nag you. I nag you about pointless stuff like packing the changing bag faster or reading their stories slower," she says, in the beginning of her message.
The gorgeous mum continues: "The days where I would hear the key turn in the front door and run down the stairs to kiss you are replaced with hearing the key turn and practically sprinting to hand you over the baked bean covered baby."
Oh, how we relate.

"I forget to ask you how your day was or text to see how your day is going, because I'm up to my neck in nappies or nailing farm animal noises. I have a kick ass baa now, and when you met me it was oh so lame, winning right?

"The chatty girl you met is now an exhausted one, sometimes I just want to sit on the sofa motionless and mute because the bath and bed time battle has defeated me. Again."
Jessica went on to talk about her old makeup-wearing self and how, since having kids, a lot less effort is made in her appearance (and that's OK).
"The girl that used to wear a full face of makeup every day now only appears when we have a rare night out. And even then it's a ten minute slap on of the face paint before the babysitter arrives so little care or attention is taken (next time tell me when I've got lipstick on my teeth)."
She reminded her husband that while so much has changed, she is still the woman he fell in love with years ago:
"Some days you may wonder where the hell the girl you fell in love with has gone. I promise you, she's still right here. She's a knackered, nagging, slightly greyer girl with a few more wobbly bits and a few more wrinkles (laughter lines, let's go with laughter lines) but she's here."
And then, in a very sweet little message to her hubby, Jessica closes her post (cue the 'awwwws'):
"You think you're at the bottom of the pile a lot and I guess if I'm being honest you unintentionally are sometimes. BUT without a solid bottom the pile would topple over so you're in the most crucial role of all.
So to my solid bottom, I love you. Every girl needs a solid bottom in her life and I'm glad you're mine. To solid bottoms everywhere...we salute you. Keep being solid."
What a gorgeous post!