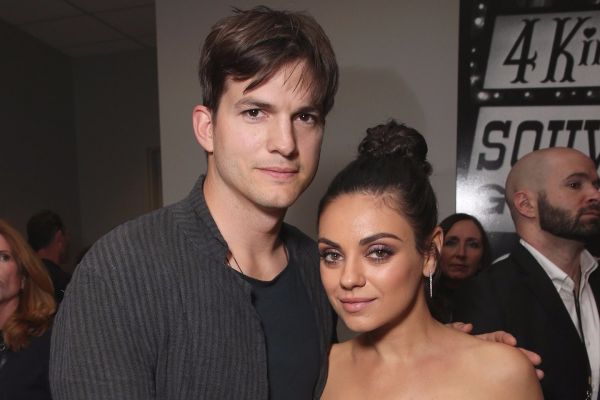 Every family has a special tradition, whether that's hosting a movie night on a Saturday or going for a stroll on a Sunday morning with the dogs. Family rituals are a great way to develop a close bond with your loved ones. Mila Kunis shared one family tradition that her three-year-old daughter Wyatt loves.
The Bad Moms star revealed that her daughter drinks wine every Friday! But don't worry, Mila isn't giving her daughter free reign to do whatever she likes - it's part of a religious tradition.
Ashton and Mila's children celebrate the Jewish tradition of Shabbat. The ritual recognises Friday as a day of rest. Families gather together for 25 hours to practice this tradition. People who celebrate Shabbat light candles and recite blessings.
Mila explained the meaning of Shabbat to Extra, "We do Shabbat at our house. At Shabbat, you have a sip of wine."
She revealed that her daughter has been drinking wine since she was born.
Mila added, "Friday mornings she wakes up and says, 'It's Friday, I can have wine.'"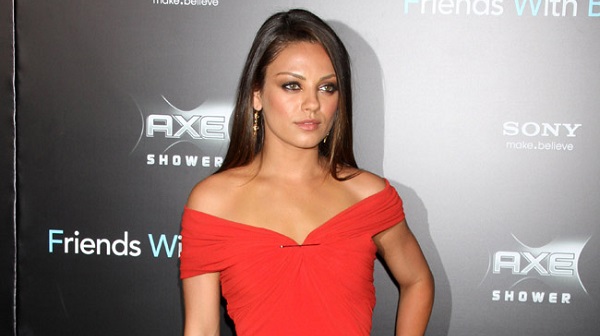 Shabbat is extremely important to Mila and her family, but there is one well-loved tradition that their family won't be taking part in this year.
Despite her role in a Christmas movie, Mila has revealed she won't be giving her children Christmas presents this year.
The controversial decision has divided parents, but Mila stated that her kids will benefit greatly from it.
She explained that it is her responsibility to show her children how to be moral people. She believes that receiving too many gifts for Christmas can make children more selfish and ungrateful.
She shared, "Last year when we celebrated Christmas, Wyatt was two and it was too much."
Mila explained that her family members spoiled Wyatt, "We didn't give her anything - it was the grandparents. The kid no longer appreciates the one gift."
She admitted that spoiling children with tonnes of presents at Christmas can take away the true meaning of the festive season.
The actress shared that her children just presumed they'd be given presents, and she was not impressed with their attitude, "They don't even know what they're expecting; they're just expecting stuff."
The couple, who first met on That '70s Show, have asked their family members to make a charitable donation to a children's hospital instead of buying their children presents.
The couple understands that receiving presents at Christmas is part of the excitement, but they want to show their kids that being with your family is what it's all about.
Mila is determined to show her children how important a family's bond is, and we love that.