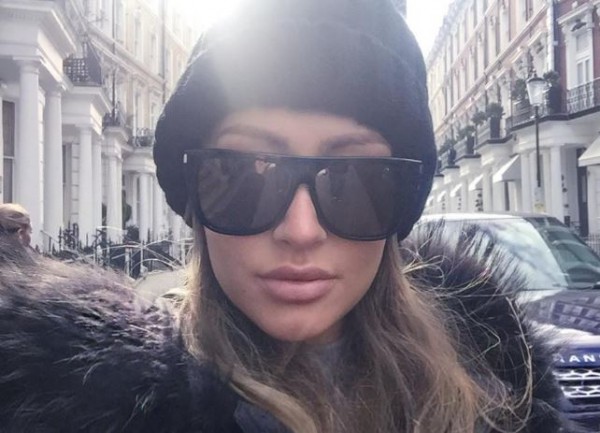 Maeve Madden, an Irish model, has taken to Instagram to share a 'painful reality' that many mums will be able to relate to.
Taking to the social media site, Maeve opened up about the truth of digestive disorders – bloating, water retention and IBS – something that is not talked about enough.
The young model bravely posted a photo of her bloated stomach to her 75,000+ followers, stating that she is not always "rocking abs and feeling lean," but instead, suffers from a painful bloated stomach due to, "hormones, food intolerences and IBS."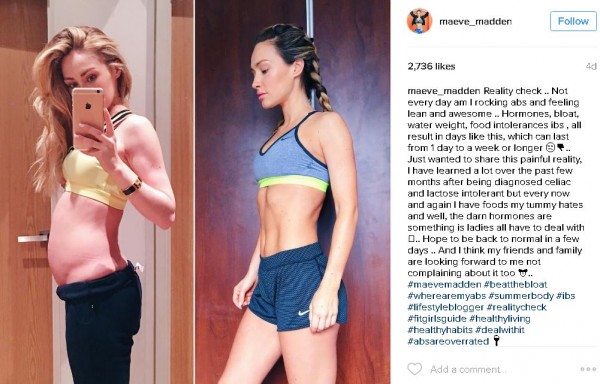 In her shared before-and-after picture, Maeve writes: "Just wanted to share this painful reality, I have learned a lot over the past few months after being diagnosed coeliac and lactose intolerant but every now and again I have foods my tummy hates and well, the darn hormones are something all ladies have to deal with (sic)."
Many were quick to thank her honesty, with one writing: "That's incredible, you are the first person that shares the same story as myself. It took my Drs months an months to find out that I have IBS and all of the above. If I eat the wrong foods I can go from 119-130 in seconds. It's so painful. [sic]"
We're glad she is getting us talking about digestive issues.
SHARE to get the conversation started.