There is no other love like a parents love for their child. Pure, powerful and unconditional, it is one of the strongest forces in the universe.
And every time you touch your baby's skin, the connection becomes even stronger…
L'Occitane has developed a range of ultra-gentle products, made with shea, to care for baby's skin with a soft, loving protective touch.
For its new Shea Baby range, L'Occitane wanted the very best for babies' skin. That's why it has used an organic shea butter sourced from a specific women's union in Burkina Faso, with a guarantee of traceability right up to the finished product.
Shea butter is known for its high concentration of fatty acids, including omega-6 and 9, which are known to strengthen the skin's moisture barrier. It's also incredibly gentle!
All products are free from alcohol, paraben, silicone, mineral oil and colourant.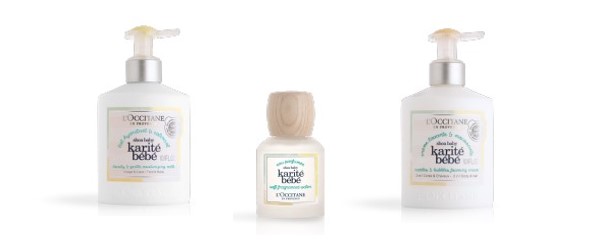 We are looking for 5 mums with new babies to trial the L'Occitane Shea Baby range.
To be in with a chance of participating, please fill in your details below and register your interest. In the event that we are oversubscribed, we will make our selection at random.