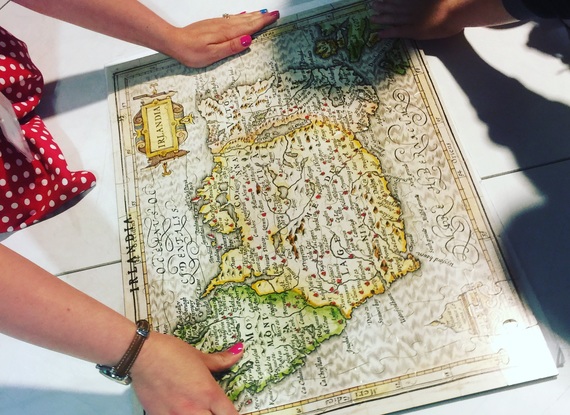 Finding activities to keep your children busy and entertained over the long summer holidays when you're on a budget can be a challenge for even the most organised mum.
Of course there's the local park, but with our Irish summers being unreliable at the best of times, you always need a plan B.
This is where the National Library and other cultural institutions come into their own.
The school holidays and the summer ones in particular, always sees a dedicated programme of activities for children arrive on to their monthly calendar of events.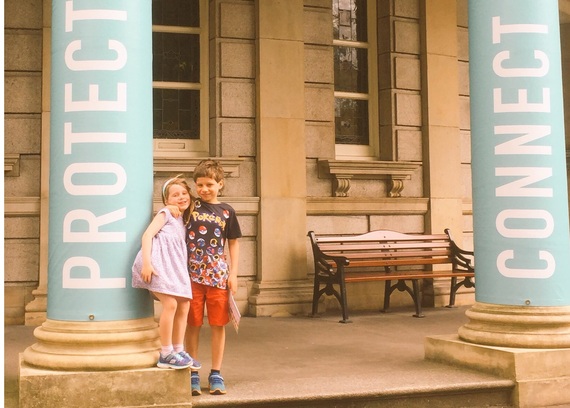 The National Library of Ireland
was not somewhere I had visited before, either as a student, interested citizen or mother, until just the other day. It's located on Kildare Street, just to the left of Leinster house, accessed by a side gate. The children and I travelled into town on the special summer free Luas journeys for children in July, and then strolled down to library for a free drop-in Thursday afternoon workshop.
The National Library of Ireland are running drop-in storytime and crafts every Tuesday in July and drop-in workshops every Thursday. They both run just after 2pm for a couple of hours, are free to attend and no booking is required. These afternoon events are ideal for children booked into camps that finish at lunchtime or those that like to have a relaxing morning at home now that school is out.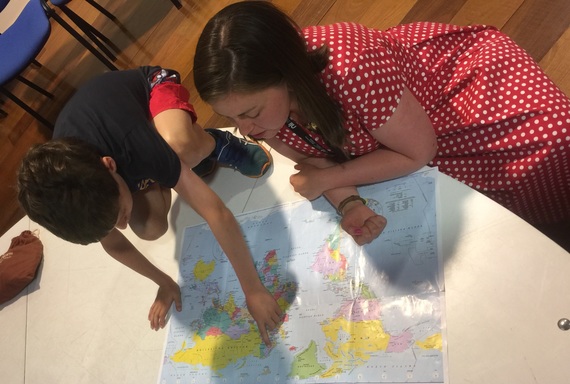 The children and I attended a map reading workshop which culminated in making our very own treasure map. I was pleasantly surprised at just how attentive and engaged the children were as the Library map expert showed them maps from the year 1200 right up to today.
Maps were discussed with great eagerness and participation from the audience of boys and girls from age 5 to 10 years. Mums and grandparents looked on with pleasure that the children were both enjoying themselves and learning too.
There's two more Tuesday afternoon story time sessions and two more Thursday afternoon workshops left in the children's event programme for July so make sure you pop this free activity in your summer calendar. And the Stephens Green makes a great pit stop either before or afterwards if the sun is shining!