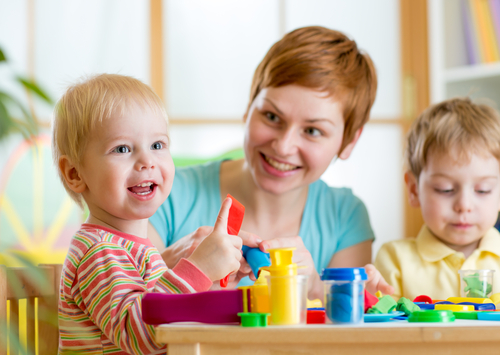 Childcare is one of the biggest expenses of family life and many of us struggle to pay the monthly fees, often working extra hours or leaving work altogether.
However, a recent report shows that a number of parents in the Borders in Scotland are missing out on 600 free childcare hours.
According to reports, the Scottish Government provided funding for free childcare to parents of two-year-olds receiving Income Support, Jobseekers Allowance or Incapacity and Disablement Allowance in August of last year. Surprisingly, maybe due to lack of awareness, only a quarter of those eligible actually took up the offer.
In a bid to get more people to avail of the scheme, a spokesperson for the Scottish Borders Council's education department said: "We have been raising awareness through the media, our website, social media, posters, leaflets, school newsletters, health visitors and parent groups to make sure those who qualify are able to benefit from the new scheme."
Places are being provided in nursery schools, private nurseries, playgroup of childminders and there are plans for the childcare provision to be developed in Burnfoot and Eyemouth this year.
The spokesperson added: "We are opening a number of new centres which can cater for early learning and childcare for two-year-olds. We would encourage parents who think they may be eligible to contact these schools to arrange to visit. While there are still a good number of spaces available uptake has been steady and compares favourably with other local authorities. We look forward to more parents and carers taking up these opportunities in the future."
"From August 2015 families currently meeting eligibility criteria for free schools meals - outwith the universal entitlement for all P1-3 children - can also access a place for their two-year-olds."