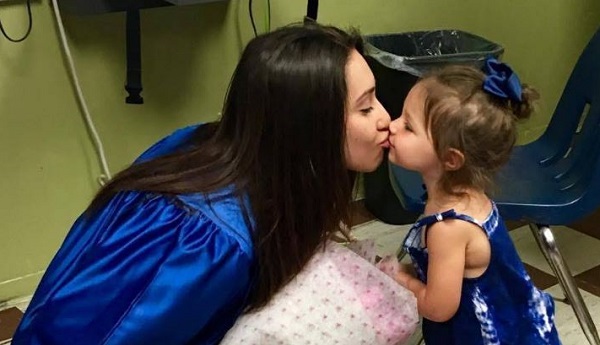 Not a day goes by when we aren't amazed and inspired by a courageous mum somewhere in the world, and Taylor Dentici can add her name to this ever-growing list of super-mums.
The US mum-of-one is celebrating after recently graduating from high school, and decided to share her hopeful story with the Love What Matters Facebook page.
In her post, Taylor explains how she dropped out of high school three years ago, at the age of 17, and became pregnant shortly after.
"I was told that I'd be nothing more than a statistic," writes Taylor, recalling early motherhood.
Taylor went on to prove all of the naysayers wrong, however, and has 'proudly joined' the '40 percent of women who had children in their teens and graduated high school'.
"After I had Arionna, my whole life changed and nothing else mattered but her. She pushed me to always be my best and is the reason I decided to go back to school and get my diploma. I wanted to give her the best life possible. I went back to school and did whatever I could to graduate," she adds.
Despite facing challenges at every step of her journey, Taylor never gave up – and now she is reaping the rewards.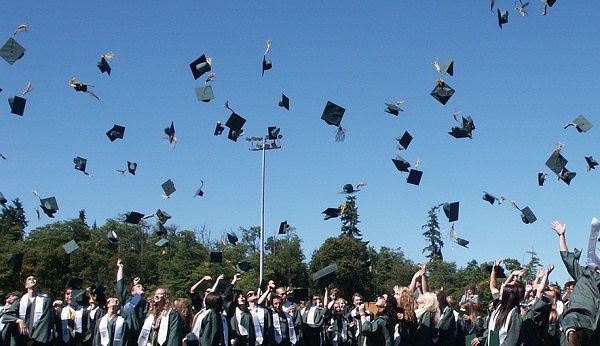 The devoted mum went on to share an important message to anyone in her position, or anyone who has the odds stacked against them.
"If someone ever tells you that you can't do something, remove their negativity from your life and show them the potential you've always had. Be somebody nobody thought you could be," she advises.
We're wishing Taylor and little Arionna all the best with their bright future together.
SHARE to warm the heart of a fellow mum this weekend.