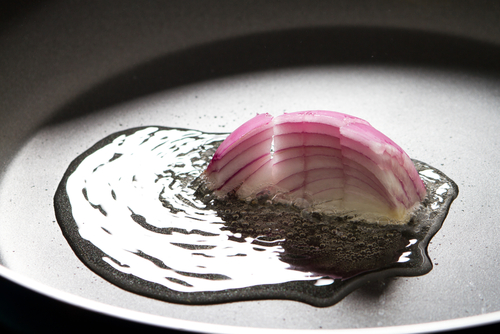 Non-stick pans are great for being able to cook without the use of oil or butter, but they can be expensive.
This makes looking after them all the more important as you don't want to end up with pots and pans with rust or worse.
Don't put them in the dishwasher
Even if it says dishwasher-safe don't put them in as it can diminish their life.
Avoid using metal utensils on them
They can damage the non-stick layer and scratch the surface.
Wash them thoroughly every time
Make sure you give it a good proper clean after every use to stop any residue cooking into the surface which can cause food to stick.
Don't clean them when it's hot
Make sure you allow your pans to cool completely before you put water on them as it can cause the pan to warp.
Wash with hot, soapy water
When cool, soak it in hot, soapy water and use a non-metallic scrubber or sponge to remove any dirt.