Whether you're an excited mum-to-be (congratulations!) or a loved one looking for a gift, one of the best ways to prepare for baby is to create a hamper of newborn essentials.
That way when the baby comes home mum will have everything she needs to take care of her gorgeous little bundle to hand, sans stress. So with that in mind, we've compiled a handy list of all the basics to help you create the ULTIMATE new baby hamper.
Baby clothes
These basic clothes will be a godsend for mum in those first weeks and months. We suggest two sleepsuits, three vests, two pairs of scratch mittens, five babygros and one soft cotton hat. Dunnes Stores have a super range of baby clothes including their Giraffe Bodysuits - Pack Of 5 for €7, their Unicorn Sleepsuit - Pack Of 3 for €9.50 or their Star Bodysuits - Pack Of 5 for just €7.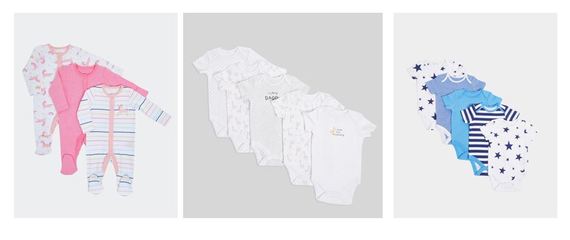 Bibs
Bibs are a mum's best friend – and she can never have too many, so pack 'em in. As they protect baby's clothes, they can help significantly cut down on the eye-watering amount of wash loads put on each week.
Check out the range at Dunnes Stores with Popover Bibs - Pack Of 2 at €3, the Mouse Bib - Pack Of 3 at €4 and Slogan Bibs - Pack Of 5 for €4.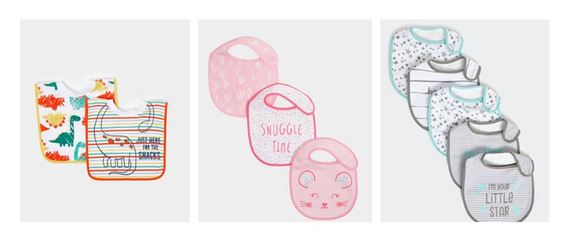 Changing bag and mat
The changing bag and mat are true essentials for a mum to be. And you want a bag that looks good and can fit EVERYTHING you need. Which, let's face it, is a lot.
This gorgeous set from Dunnes ticks all the boxes, Baby Changing Bag at €20 has an easy-grip handle straps and multiple pockets for storage, it comes with an adjustable shoulder strap. Coupled with the Changing Mat for just €5 - this handy folding changing mat has adhesive closures for easy opening and closing.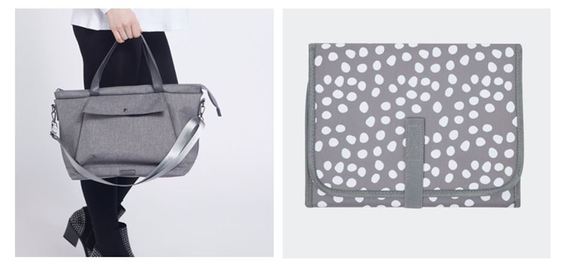 Baby wipes
You're going to need wipes for all manner of things, so you want to make sure you've always got them to hand. In the Dunnes Store Baby Event that's on right now, you can stock up on WaterWipes Bio 4pk Range, which are on offer at Dunnes Stores for just €10 reduced from €12.99.
Toiletries for baby
Babies might be tiny and adorable, but they can go though as many as 12 nappies on ONE day, so stock up! Pampers Baby Dry & Active Fit Essentials Nappies / Pants are on offer at Dunnes Stores, for just €6.69.
Also needed, will be some cotton wool, nappy cream, a baby sponge and towel.
Bottles
There's a huge range of bottles available, and they are always good to have on standby. The NUK First Choice Temperature Control Triple Bottle Set is a great addition to the hamper, and is on offer at Dunnes Stores for just €9.99. NUK's orthodontic teat shape and soft zone are based on the mother's breast while breastfeeding for natural drinking, and NUK Anti-Colic Air System reduces the risk of infant colic caused by harmful swallowing of air.
MAM Welcome To The World Gift Set – Unisex is the ideal bottle for an easy switch between breast and bottle, thanks to the patented SkinSoft teat which is silky soft and provides a familiar feel for babies. Currently available at Dunnes Stores for €19.99.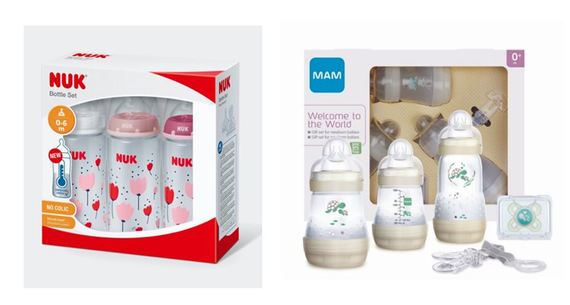 There are tonnes of brilliant offers at the Dunnes Stores baby event – check out the full details here, offers run from 20th April – 17th May.