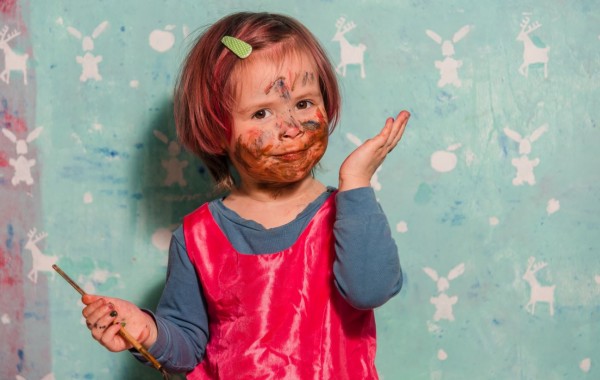 If you're anything like me, you can't stand having to clean up after your kids. I'm not talking about putting away their dishes or picking their dirty clothes up off the floor. Oh no.
I'm talking about when they mix water with chalk trying to create a wonderful masterpiece, or when they think it's a good idea to give their ponies a hair cut or, you know, try to make it look like it's snowing in the living room with the help of teeny, tiny bits of white paper.
Kids will be kids, but, wow, they certainly know how to make it look like a tornado just whipped through your spotless kitchen in literally seconds - a bit of an achievement in itself!
However, when kids make a mess they are doing something important - they are learning and growing, and basically having fun. If you are a bit like me and get palpitations whenever your little one goes to get anything out of the art and crafts drawer, the following reasons to allow them get messy will help you turn a blind eye to the mess (well, as much as possible).
1. It helps them become independent
Every time your child makes a mess, whether it's eating their dinner, laying the table or playing with their toys, they are learning. Learning to make decisions, learning about new textures, learning about actions and consequences, learning how far they can push themselves - and every time they learn they are enabling themselves to become that little bit more independent.
2. Because they need to learn to clean up after themselves
How can your child ever learn to clean up after themselves if they're not allowed make a mess in the first place? Or if you're constantly tidying up around them as they try to get stuck into the wonderful world of play! Kids need to learn that actions have consequences, and while that may come across as a little dramatic, it's something that speaks the truth. The consequences of making a mess is cleaning up - something that every child should learn to do.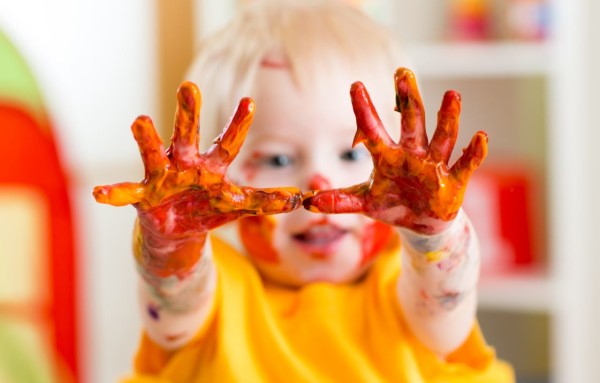 3. Because it's fun
What child has ever said that cleaning up is the best part of playing? Not one that I know anyway. Making messes is fun. It allows you to explore, and to really lose yourself in the world of imagination. Kids are only kids for a short period of time - let them enjoy it.
4. It lets them be creative
How creative can you be if your mum is constantly putting the Lego that you have thrown on the floor in a bid to find something back into the box? Or if they're only allowed have a certain number of markers out of the box at a time? Not very. It is important you let them try new things, discover how things work and to really just let them unleash their creative side.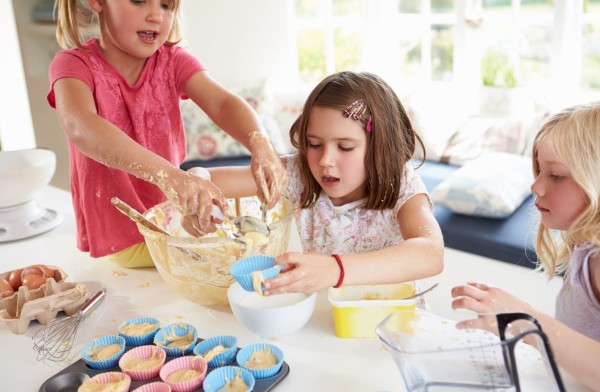 5. To help them question the world around them
They can't really let their juices flow if you're constantly tidying up after them or trying to steer them in the less-mess direction. Kids love to test the boundaries - it's what they do to really explore the world around them and to discover new things. They'll ask themselves questions: 'what will happen if I smash up all the chalk into a cup and add water?' And while all you may see is a big aul mess, your little one is learning to ask themselves questions, and to make observations.
6. Because science says so
Yup, according to a paper published in the journal Developmental Science, making a mess, particularly with food, is a good way for young kids to be able to identify with and learn the names of certain things. Messing, squashing and playing with their food enables kids to get to know certain textures and consistencies, helping them learn.