We are a nation of chip lovers.
We love them with beans, fish fingers, ketchup, mayo or the tradition salt and vinegar - but the possibilities are endless.
Households across the country usually break into a bag of chips as a Friday night or weekend treat.
But for all you chip lovers, a new Harvard study has some bad news for you.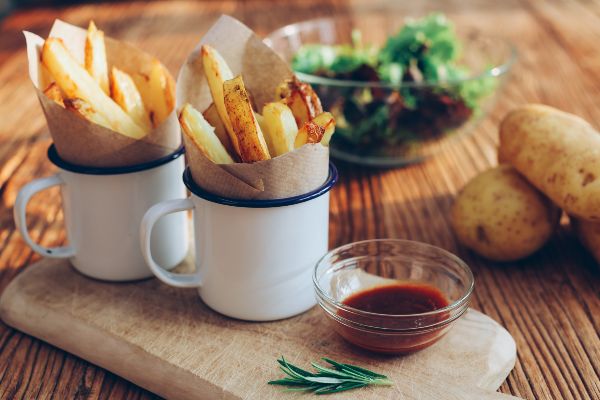 Supposedly no more than six chips should be eaten at one time, to avoid the negative health consequences associated with over-consumption.
The portion guideline comes from nutrition scientist, Professor Eric Rimm, and it isn't just chips that should be consumed in small sizes.
Fried potato foods such as crisps and hash browns are also harming our health, according to a study published in the American Journal of Clinical Nutrition.
The study claims that eating chips, crisps or hash browns more than two or three times each week can cut your life short.
In fact, people doubled their chances of an early death in an eight-year period.
The day I eat only six fries is the day someone serves me only six fries and refuses to give me more https://t.co/MlmjIucSNR

— Charlotte Wilder (@TheWilderThings) December 4, 2018
However, before you wage a war on potatoes entirely, the study didn't include whole, mashed or boiled potato – only deep fried.
The wholefoods don't pose a risk because it doesn't have the same fats as the fried potatoes said the researchers.
These unhealthy fats have been linked to heart disease risk factors and pro-inflammatory processes in your body, so it's recommended that you avoid them.
So many questions. Like, does the same standard apply to waffle fries? Shoestring? Those super curly ones? Chili cheese? WHAT DO NUMBERS EVEN MEAN? I REJECT NUMBERS! https://t.co/wcqeTQw59G

— Seyward Darby (@seywarddarby) December 4, 2018
But Professor Rimm has coined the phrase for the fatty foods as "starch bombs".
He explained that fried potatoes are made up of processed potato that impacts the blood glucose levels and are combined with artery-damaging processed fats that are heated to extremely high-temperatures many times over.
And one of the main issues when it comes to fried potato habit is our growing portion sizes.
The recommended serving of fries is just a tiny 15 individual chips.
So, we may have to re-evaluate our portion sizes of our beloved fried potato foods.