Dear little boy,
My heart hurts. I look at you and see my children. Only five-years-old. I remember when my boys were five and I would look at their hands and it would remind me how small they really were. You, only five-years-old have been denied the basic needs of a human being. For shelter and care.
Your need for food contaminated by a loss of a safe and dignified place to eat.
It is October and the winds blow heavy. Are you cold ? Are you scared? Where will you sleep tonight? What runs through your mind when you don't even have a home. When society has separated you from other children.
Because even though you are just a little boy with the same basic needs and feelings as every other little boy, you are made to stand out.You are made to feel and look different.
How does a little child make sense of that. Do they blame a neglectful society or do they do what most children do when they can't make sense of their reality? They think ' there must be something wrong with me'. They blame themselves.
The shame that belong's to our government is carried on your tiny little shoulders. You are left to carry something that is not yours to carry.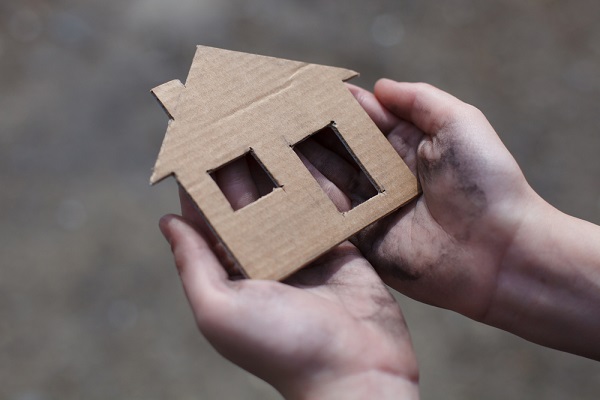 Dear little boy, I feel ashamed of myself for not taking a stand for you. For turning a blind eye. For not doing my part to advocate for your needs.
For forgetting that the figures were people. Children just like mine. Mothers just like me. People who experienced pain and joy, just like me. I'm ashamed to say that I have contributed to your homelessness because I have not raised my voice. You see, adults who have a voice and don't use it to protect children are just as negligent as their government.
Little boy, I'm so sorry for the times you are hungry and cold. I am sorry that you are frightened.I know you just want to play like every other little child.
I know that you just want a home where you feel safe.
I'm so sorry that you had to have your dinner from cardboard on the ground. Were there people looking at you? Were there people passing you by? What did their eyes say? Did their stare make you feel sad or embarrassed or scared. Did their eyes speak of empathy or contempt?
Little boy, you sit heavy on my heart tonight. I'll tuck my children into bed tonight and feel a mixture of guilt and gratitude. What will you feel? Will you feel safe, loved, comfortable? Will you be hungry or lonely or cold?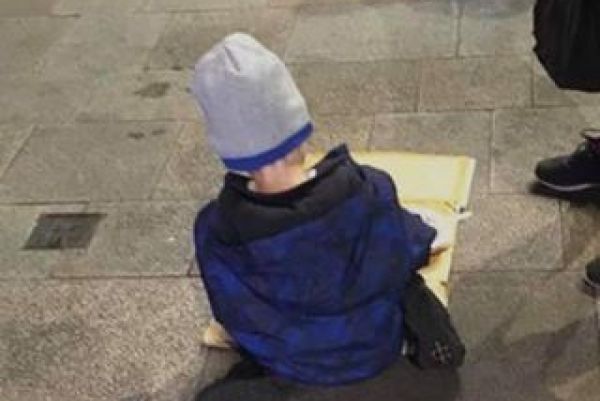 Little boy, you represent all the other children and people who are homeless tonight. You represent a mother/a father because you are someone's child. And you are our child. Our own. We should have protected you. We should have fought for your safety with such force that even God himself could not stand in our way.
Little boy, my voice is only one but one multiplied by thousands makes quite a big scene.
Little boy, this is a call from one voice to many, to stand up for you. To not dust you off, to not forget about you when the daylight of a new morning comes in, when the busyness and agenda of daily life sweep you into the back of our minds. This is a call to our people to ask what they can do for our homeless. To stand up and say 'enough is enough'.
This is a call to the reader, to the editor, to the teacher, to the mother, to the father, to the student, to the politician,to the business owner, to the every day people of this earth. A call to your heart from the heart of a little boy. Who we need to protect like he was our own little child.
Dear little boy, it is not that our hearts are cold. It's that they don't stay warm for long enough.