These helpful tips will have the kids munching on veggies in no time.
Crunchy Textures
Build on what the child(ren) like and lots of children like crunchy textures. A good choice to start with may be raw carrots, but there are lots of options to choose from including: sugar snaps or mange tout (peas in a pod), peppers, olives, cucumber and turnip. A crunchier pak choi or bok choy may be a good starting salad leaf. Sweet potatoes can even be served raw (they taste more like raw turnip, rather than raw potatoes).
Choose Baby Veggies
Choose baby veggies like baby carrots and cucumbers as they are more sweet and tender. Red peppers are often the sweetest of the peppers.
Serve as an Appetiser
Offer raw veggies at the start of a meal when kids are most hungry, that is before other foods or a drink. Raw veggies are often preferred to cooked veggies by kids for snacks or lunchboxes.
Vary the Presentation
With minimal effort veggies can look different, for example, using a spiraliser peeler or crinkle cut knife.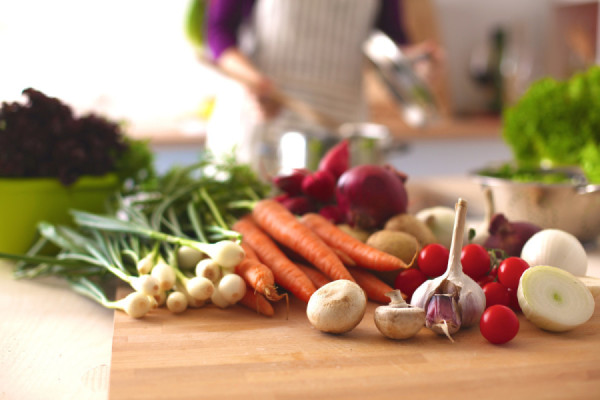 Serve Items Separately
Kids do not have to make the important decision about what they want to eat at the very beginning of the meal. They also get to see and smell all the food without the pressure to eat. This appeals more to kids who want to keep different foods from touching, for example, serving different veggies in a muffin tray.
Give More Control
Serve food in a 'buffet style' where there are plates and bowls of different food in the middle of the table and everyone gets to serve themselves. I always recommend serving your kids at least one 'reasonable' food at any one time. By 'reasonable' food I mean it's usually eaten by even the fussiest of eaters, for example, a small portion of fruit, pasta etc. The best way to do this is to serve a small portion of all foods so kids don't fill up on favourites like pasta and have no space left to eat less preferred foods like veg.
Make Vegetables Fun
Simple games can be played, especially with younger children, for example, pretend the broccoli is dinosaur food or label foods with superhero names like 'X-Ray Vision Carrots'.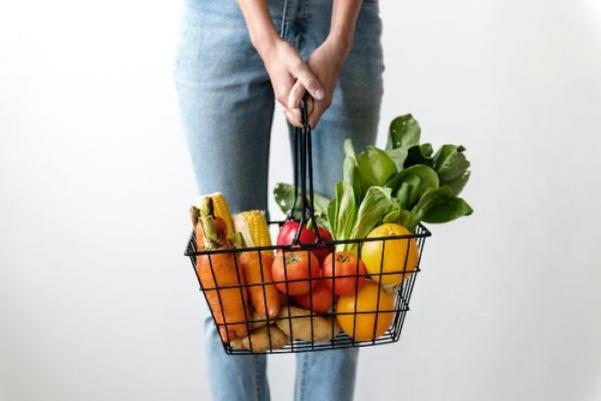 Give Choices
Kids love to think they are the boss so give them choices and let them pick from one option from two or three options. It's best if these options are similar, rather than very different like broccoli and chocolate.
Explore Foods
Getting kids used to the feel, smell, taste and texture of foods is very important, especially trickier-to-eat, wet, hot or soft foods. Use everyday opportunities to get kids familiar with vegetables, even if its messy it is still very valuable that kids learn about the properties of foods. A quick example is having pea races using a frozen pea and a cooked pea.
Getting Kids Involved
One way of getting kids familiar with the properties of food is to get them involved, whether that's growing a few herbs, choosing what to buy, choosing what to cook, helping prepare it, serve it and of course taste it and seeing if it needs more flavouring etc.
These are general guidelines only. Of course, if you feel you would benefit from more personalised support, then a 1-2-1 consultation maybe a worthwhile option.
Information provided by Colette Reynolds, of Growing Healthy Eaters. Colette is a Child's Healthy Eating Specialist, in Galway (and online). She provides personalised one off consultations on:
Top tips for Successful Snacking
Top Tips for Stress Free Family Meals
The Latest Expert Weaning Advice
Top Tips for Creating Healthy Eating Habits (& Preventing Fussy Eating).