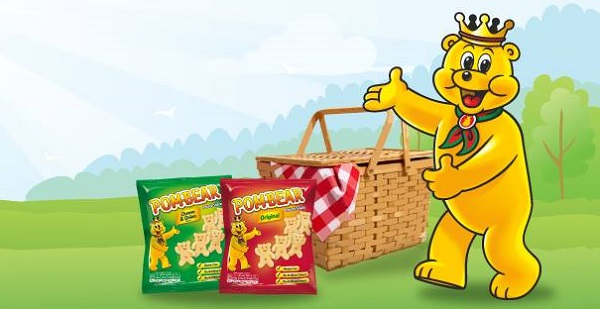 When it comes to classic crispy treats, those tasty teddy-bear-shaped POM-BEARs stand out as a total family favourite – which is why we are doubly-excited for summer 2016.
In an announcement that is sure to delight kids and parents alike all over the country, POM-BEAR will be bringing its Family Picnic Zone to festivals nationwide over the coming weeks.
First up is Bord Bia's Bloom festival, set to run from 2nd June to 6th June, in Dublin's Phoenix Park. Not only will the family get to enjoy their favourite crispy treats in a relaxing environment, but the kids will also get the chance to meet POM-BEAR himself and partake in some fun activities.
Meanwhile, POM-BEAR and co. will also be popping up at Laya Healthcare's City Spectacular, in Dublin (Merrion Square, Dublin 2) and Cork (Fitzgerald Park) across 9th and 10th July. Families will get to enjoy performances, family workshops and food villages, as well as the POM-BEAR Family Picnic Zone.
For more information, check out POM-BEAR on Facebook and Twitter.
SHARE with a friend who would love to bring the family along to one of these events.