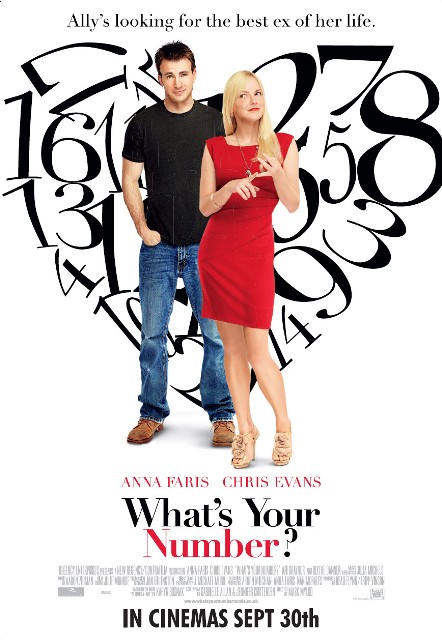 Here at MummyPages we love nothing more than a romantic comedy – and preferably one that is actually funny! So we were really excited when we saw the trailer for the up-coming movie 'What's Your Number' starring the lovely Anna Faris and the seriously hot Chris Evans (no, not the red-headed DJ who used to be married to Billy Piper!).
Faris plays Ally in this edgy romantic comedy about a woman who reads a magazine article claiming that "women who have had 20 or more partners in their lifetime have a good chance of staying single for life." After counting the men in her own life, Ally begins to lose hope of ever getting married. Vowing not to exceed her current number, she enlists the help of her handsome neighbour (Evans) and becomes obsessed with tracking down her old boyfriends to see if she may have missed "the one."
Check out the trailer for "What's Your Number" below. It's in cinema here in Ireland on 30th September.