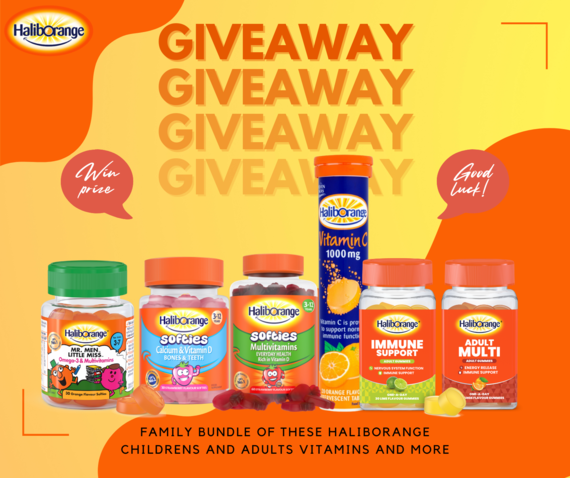 Competition time!
As we kickstart 2023, ensure that you and your family have all the necessary vitamins and minerals as one of your New Years resolutions.
To help you achieve this, we are giving away a 3 month supply of Haliborange vitamins for not just your children, but the whole family. This Family Bundle will include lots of the essential vitamins from our children and adult range, to set you up for success in the new year.
To enter, just fill in your details below. The winner will be announced on the 31st January. Best of Luck!