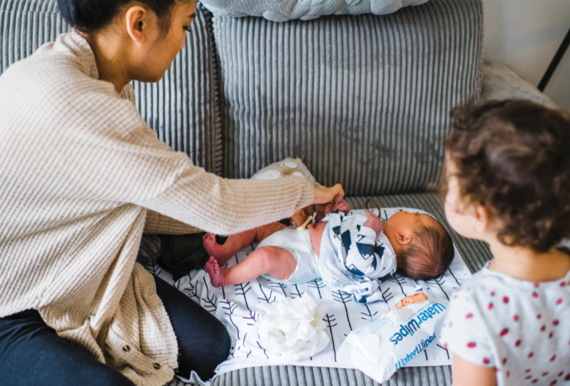 Nothing is more delicate than your baby's skin and as the weather starts to get colder, this can act as a reminder as to how important it is to use the purest products on your little ones' skin to keep them comfortable and happy this winter.
WaterWipes know how important it is to care for your baby's delicate skin. As the world's purest baby wipes, made with just two ingredients; 99.9% purified water and a drop of fruit extract, they have recently been accredited as being purer than cotton wool and water making them ideal for sensitive, newborn and even premature babies skin.
Manufactured in Drogheda, Co. Louth in a state-of-the-art facility, a seven-step purification process makes the water in WaterWipes significantly purer than cooled boiled water allowing them to effectively cleanse the skin, without the need for several additional chemicals or ingredients.
Infant skin care is so important as their skin is vulnerable and delicate, particularly during the first year of life. 96% of midwives surveyed in Ireland consider WaterWipes to be the purest baby wipes making it easy to see why they are recommended by midwives and healthcare professionals worldwide.
To be in with a chance of winning 6 months' supply of WaterWipes* baby wipes, please enter by answering the question below;
What were WaterWipes recently accredited to be purer than?
Please submit your answer and contact details below. Deadline for entries is 12th January 2021.
This competition is now closed.
The winner is Tara MacDarby - well done Tara, we have sent you an email. Thank you to everyone who entered.
*6 months' supply of WaterWipes is deemed as 48 packs based on average usage