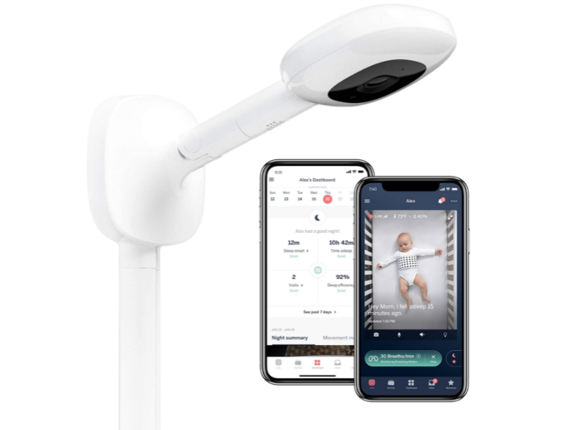 To celebrate the launch we are giving one lucky MummyPages fan the chance to win a Nanit Pro baby monitor.
The Nanit Pro tracks your baby's sleep, breathing motion, captures precious memories and provides parents with personalised guidance to help their baby sleep better and feel confident when putting their baby in their crib. The next generation Nanit Pro features a sleek new slimmer design and delivers parent-approved enhancements to Nanit's award-winning camera including:
● Crystal Clear Day and Night Vision - Get the best overhead view of your baby's crib day or night with 1080P HD colour video and digital zoom.
● Monitor Baby's Breathing Motion - All Nanit Pro cameras will now include a small Breathing Band (0-3M) to track baby's breathing motion in real-time.
● Enhanced Connectivity and Security - An upgraded chipset allows for faster processing and the highest quality real-time video display as well as added security and on-board storage.
● Superior Audio and Sound - Improved internal speaker delivers higher quality sound and audio for features including two-way talk, white noise and nature sounds, background audio and real-time sound notifications.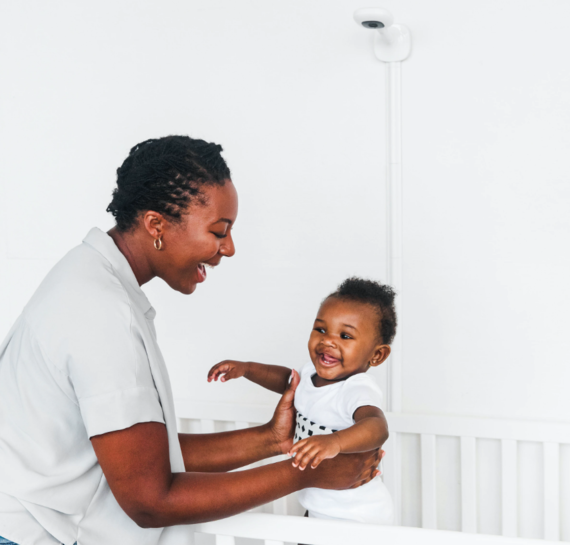 Getting a good night's sleep with baby
The team behind this smart monitoring system has joined forces with The Daddy Sleep Consultant, Chris McFadden. Here are his top five sleeping tips to help adjust your baby's sleeping patterns so that you can all get a good nights' slumber and start enjoying life as a family more.
Always put your baby down content, but awake. This gives your little one the opportunity to settle themselves to sleep which is critical to them sleeping longer and better at night.
Routine is so important for your child in more ways than just sleep. A regular and predictable day and night routine will make your little ones feel safe, secure and can help them thrive. It also allows them to feed off these routine triggers, for example bath comes before bed.
A dark room is critical to a child's sleep. Helping your little one differentiate between sleep and awake time is one of the first steps to a sleeping child. Sometimes it is a simple case of putting up blackout blinds to help children sleep longer.
Focus on day naps. Do not think that a baby that has not slept during the day will sleep longer at night. The age-old phrase 'sleep breeds sleep' is true. Babies who have had the right amount of sleep and stimulation in the day will sleep better at night. Sleep-deprived babies often fight sleep and can be more upset and clingier at bedtime.
A full baby is a content baby. One thing I always recommend to my clients is to try and make the last feed of the day the biggest. This can sometimes be challenging as your baby becomes more tired but one approach is to feed your baby before AND after their bedtime bath.
The Nanit Pro smart baby monitor starts at £299 and includes a Nanit Pro camera, wall mount with cable management system, and a small Breathing Band. The Nanit Pro Complete Monitoring System starts at £379 and includes a Nanit Pro camera, wall mount or floor stand, multi-stand for on-the-go and a small and a large Breathing Wear band and swaddle. All purchases of the Nanit Pro camera include a free 1-year subscription to the Nanit Insights app for personalised sleep guidance and memories feature to capture and share your little one's precious moments. The Nanit Pro camera is available now from Nanit.com and from all good retailers, including Amazon, John Lewis, Mamas & Papas and more.
For more information you can visit www.nanit.com.
To be in with a chance to win this fabulous prize, just fill in your details below. Good luck x