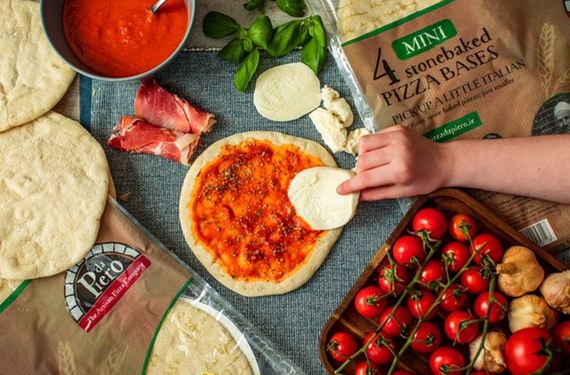 Pizza da Piero is Ireland's favourite pizza base - the multi-award-winning Italian pizza bases are not just a meal – they are an experience. Crafted with love by Gianpiero De Vallier, fondly known as Piero, an Italian artisan baker with over twenty-five years' expertise. Piero, alongside his Irish wife Cliona, founded The Artisan Pizza Company, better known as Pizza da Piero, in 2007. Since then, they have brought you delicious artisanal pizza bases, designed to make mealtimes fun and convenient for all the family.
What sets Pizza da Piero apart? Its pizza bases are a testament to authenticity, containing no artificial colours, preservatives, or flavourings. They are also vegan-friendly and dairy-free, making every bite kind to your tummy – no bloated feelings here!
Piero's journey began with his family's Italian recipes, passed down through generations. His expertise in sourdough starters infuses each base with unbeatable quality and flavour. Produced fresh daily in Rathcoole, Co Dublin, by Piero and his team, each base contains only 365 calories, and the mini bases just under 130 calories.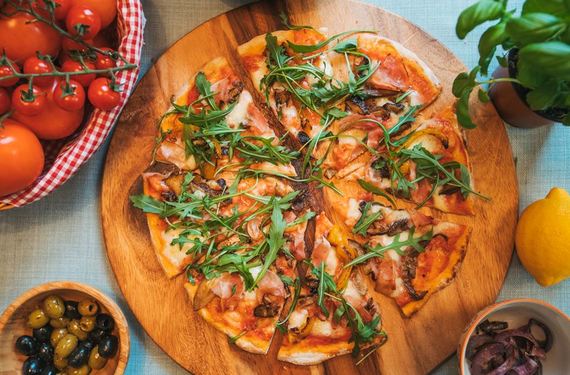 With a genuine Italian taste ready in only 5 minutes, it is the ideal family dinner solution – healthy, quick, and effortlessly catering to even the fussiest eaters. Pizza da Piero bases are your canvas, ready to be decorated with your favourite cheeses, vegetables, and meats. Their mini sizes are perfect for little ones who love to personalise their creations. And for the savvy chef in you, the bases are an opportunity to repurpose leftovers from your fridge, reducing food waste with creativity.
What more could you ask for? Especially as back to school approaches?!
The lovely folks at Pizza da Piero are giving TWO lucky MummyPages fans the chance to win a hamper containing their award-winning pizza bases, a branded pizza board handmade by Custom Wood Designs in Dublin, a pizza cutter, and kids and adult aprons. To be in with a chance to win, just fill in your details below. Good luck x