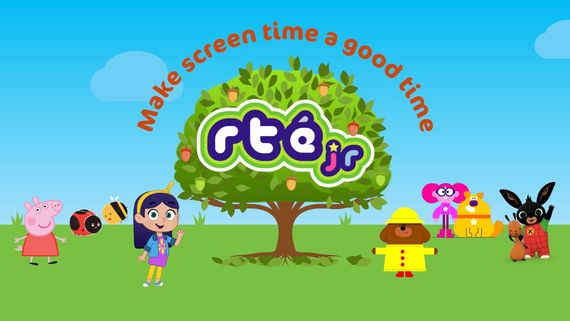 Everyone enjoys chilling out with the favourite shows, and with Autumn approaching, it's definitely time to get back into those cosy days snuggled up on the sofa with the little ones. And RTÉjr want to help make screen time a good time; guilt-free for mum and dad, and a destination full of fun and curiosity for kids aged seven and under.
So why is RTÉjr a good choice for you and your children?
There are no ads
RTÉjr is full of awesome TV shows, podcasts and online content for kids under 7, and it's a completely ad-free zone.
Lots of choice with complete safety for your little one
There are plenty of programmes to choose from on the RTÉ player including all the big names like Bluey and Fireman Sam plus great home-produced shows like Bright Sparks and Critters TV. And when you sign in to RTÉ Player, you can activate 'Kids Mode' and let the kids tune in safely.
Child friendly listing
RTÉjr radio broadcasts 14 hours a day, every day, from 7am – 9pm with a combination of family-friendly music, engaging comedy and drama as well as work that looks into how our world works. The perfect soundtrack to playtime or for those long car journeys.
Prep for Gaeilscoil
RTÉjr has got Peppa Pig (Peppa Muc to her Irish friends), and Mya Go as Gaeilge! If you speak Irish at home or your kids are planning to go to a Gaeilscoil introducing some Irish this way is easy from a young age.
Time to wind down
The Neighbourhood podcast series narrated by Oscar-nominated actor Ciarán Hinds is a wonderful series, for younger children, that centres on a group of kids whose neighbourhood is their kingdom, a leafy place of play and imagination. For little kids this is the perfect listen when everyone needs to chill out!
There are lots of other great features - you can find out more
here
.
The lovely folks at RTÉjr want to give away two Samsung Galaxy Tab A8 tablets to MummyPages fans!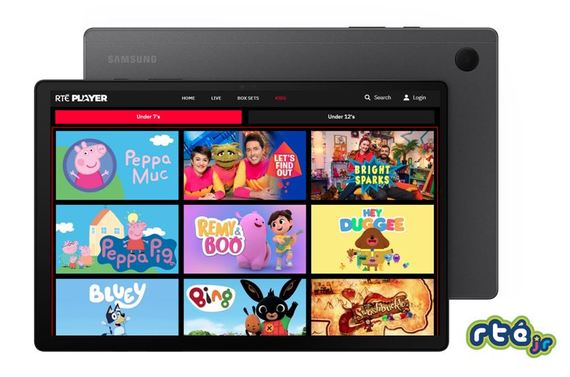 To be in with a chance to win just follow them on instagram
here
, and fill in your details below. Good luck x
----- This competition is now closed ------
Congratulations to both Deirdre Griffin @deeomaragriffin and Siobhan Mulcahy @siobhan_mulcahy – you have each one a Samsung Galaxy Tablet. Send us a message so we can organise your prize. Thank you to everyone who enterd.