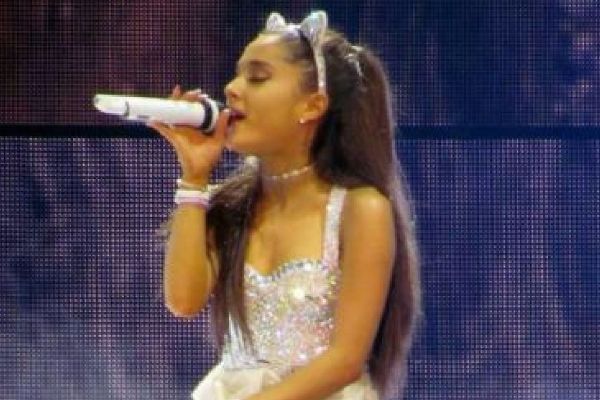 The terror attack in Manchester has left us all feeling shaken, and it sent a chill down the spine of parents everywhere.
It's hard to comprehend what kind of evil it takes to bomb a concert where children and young teens were enjoying a fun night.
Popstar Ariana Grande was said to be inconsolable when she heard that some of her young fans had died in the atrocity. The singer posted a tweet shortly after the attack which read: "Broken. From the bottom of my heart, I am so, so sorry, I don't have words."
She left England after the attack, and was photographed returning home to Florida looking absolutely devastated. She's since cancelled seven of her upcoming gigs, including two dates in London.
Celebrities and fans were quick to reach out to Ariana with words of kindness, and one dad decided he had to reach out to the broken-hearted star and offer some words of advice.
broken.
from the bottom of my heart, i am so so sorry. i don't have words.

— Ariana Grande (@ArianaGrande) May 23, 2017
Patrick Millsaps tweeted Ariana an open letter, offering some kind words of encouragement and support.
He introduced himself, explaining that he has three daughters - two 12-year-olds, and a 13-year-old - who are huge fans of Ariana. He went on to tell her he was he compelled to write to her after reading her tweet.
"Since you are a part of our family, and after reading a tweet you posted on the Twitter the other night; I'm afraid I need to set you straight, girl. So, listen up and receive some redneck love from a daddy of daughters.
"You are no more responsible for the actions of an insane coward who committed an evil act in your proximity than you would be for a devastating natural disaster, or acts of morons near your hotel."
He reminded the singer to trust her own instincts and, when she was ready to share her musical talents with the world again, she should do so.
An open letter to @ArianaGrande #ManchesterBombing #ManchesterStrong #arianastaystrong #ArianaGrandeConcert #love #hope #peace #song pic.twitter.com/Sx7IPj3UIe

— Patrick Millsaps (@PatrickMillsaps) May 24, 2017
"In your line of work, you have so many experts who are now 'strategising' what you should do next … these 'experts' don't have a freaking clue what you are processing right now.
"Spend time with your God, your family and your friends who will give you space and support when you need it.
"When and only when you are ready, SING AGAIN. Music is the international language of peace. Every time you open your mouth and share that incredible God-given gift to the world, you make this crappy world a little less crappy."
He encouraged Ariana to take care of herself and reminded her that her fans aren't going anywhere. He signed off as "Morgan, Alison and Kendall's Daddy."
What a kind gesture. We know his daughters will be proud of him.