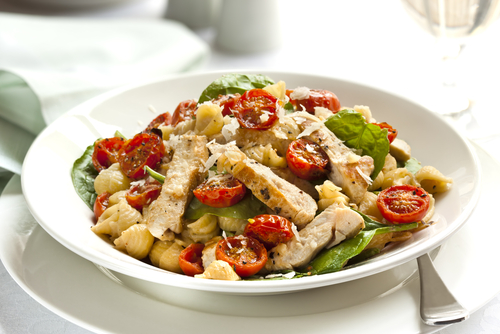 Carbohydrates get a lot of bad press and blame for the obesity epidemic, but a new study published this week in the journal BMJ Open suggests that this negative attention may not be deserved for pasta.
Researchers at St. Michael's Hospital undertook a meta-analysis of 30 studies involving almost 2,500 people who ate pasta instead of other carbohydrates as part of a healthy low-glycemic index diet.
"The study found that pasta didn't contribute to weight gain or increase in body fat," said lead author Dr. John Sievenpiper, a clinician scientist with the hospital's Clinical Nutrition and Risk Modification Centre. "In fact analysis actually showed a small weight loss. So contrary to concerns, perhaps pasta can be part of a healthy diet such as a low GI diet."
Considering our love for pasta, this study couldn't make us happier. Indeed, pasta dishes are staples in most families, due to the fact that they are so easy to cook, versatile, and real crowd-pleasers.
The following recipes are tried and tested favourites that we keep making, we hope you'll love them too.