Top tips for winter warmth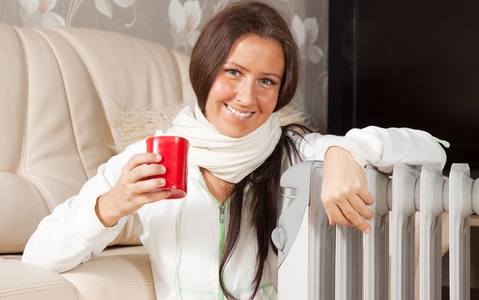 The days are getting colder and as temperatures drop, households across Ireland need to take necessary measures to ensure their homes are properly insulated and energy efficient. The frequent and prolonged freezing and snow conditions over the past two years now means that it is essential to make the best investments to keep your home warm and cosy over the cold months.
A recent survey conducted by Bord Gáis Energy Home Team showed that 43% of Irish people believe their homes are currently insufficiently insulated. Here are 10 tips from Gáis Energy Home Team to keep your home warm even on the coldest winter days.
Simple steps to help retain heat in your home during the winter
Close your curtains and prevent them overhanging your radiators as this channels heat towards the window.
Have your radiators Power Flushed to eliminate lime scale and debris to ensure maximum efficiency.
Your natural gas boiler is key to an efficient heating system and should be looked after by having it serviced annually.
It is especially important if you are going away or leaving your home unattended for a period of time to keep your boiler running for 2-3 hours periodically during the day by setting your time clock or leave the heating on a low temperature setting. This will help to avoid freezing pipes when the temperature drops.
If there are any drafts in your home, get them sealed before the temperatures outside drop. Ensure your attic door is draft-free and if necessary fit some draft excluder. Also fit draft excluders to external doors and your letter box.
Think both clever and stylish interior design! Carpets or rugs help to insulate floors.
To save on unnecessary energy consumption, use a portable space heater when only one room needs to be kept warm. Alternatively install heating controls and/or thermostatic radiator valves to control the temperature in each room independently.
Where radiators are on external walls fit reflective foil-backed insulation behind them to reflect heat into the room.
Efficient water heating
Update the lagging jacket on your hot water cylinder and it will pay for itself within 2 - 3 months
Lag pipes in unheated areas of your home such as your attic.








| | |
| --- | --- |
| | |








The information contained on MummyPages is not a substitute for examination, diagnosis or treatment by a qualified medical professional. If in doubt, always consult your doctor.