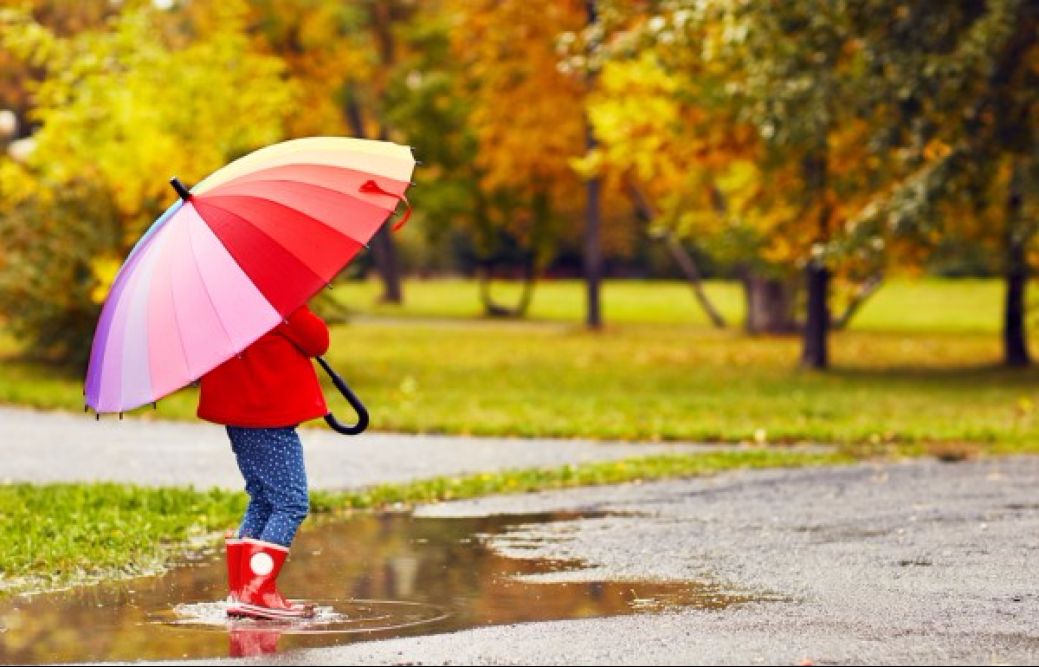 I remember the first day of the summer holidays last year, I packed all three of my children into the Luas and off we went into the city centre for a day of adventure.
Sitting on the tram as it whizzed past the stations with the familiar 'ding', I noticed their happy little faces and for those 15 seconds, I felt like the world's greatest mum.
Then, the baby decided to poop, the toddler wanted his BLUE sippy cup instead of the red one, and my parenting award started slipping through my sticky fingers. That's motherhood for you!
Cue the rain.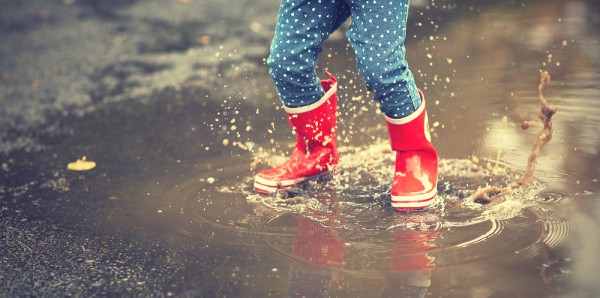 Onwards brave soldier, I though as I bundled them into their raincoats and boots. Giddy with summer holiday fever (and a bag full of snacks), we jumped over puddles, we jumped into puddles, we fed the ducks in the St Stephen's Green and had great fun informing them that it was a 'good day for ducks' so they should feel very lucky.
We dodged the heavier rain by exploring some of the markets in George's Arcade in the city centre, and the children were thrilled to finally make use of their Peppa Pig and Paw Patrol umbrellas (that had only ever been used as makeshift swords up until now).
We rode home on the tram damp, exhausted but exhilarated by our day of simple fun. Now, we bring you our suggestions of the best things to do in Dublin when skies are grey:
1. Go animal crackers at the Arc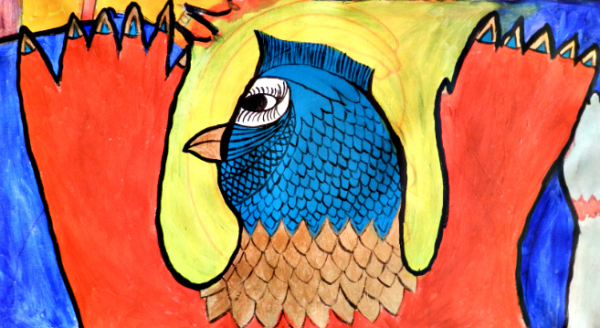 There is a FREE exhibition of animal sculptures at the Arc in Temple Bar between July 1st and August 27th. The 'Beautiful Beasts' show is perfect for your own little monkeys.
This dedicated cultural centre for children has activities and craft workshops running throughout the summer holidays. Another one not to miss is the 'Enchanting Transformation' workshop which is aimed at pre-schoolers. This runs between July 20th and August 5th, and introduces your child to textures and light to encourage them to use their imaginations and turn themselves into mythical animals. Stories in this series include the tale of Irish seals that become human when on land, and your little ones will get to interact with natural materials. It is a pleasant walk from the Luas Green Line at St Stephen's Green, but you will need the buggy for little legs that tire easily!
The sights and sounds of Temple Bar are a great distraction for the children and they will love the cobbled streets and colourful street art.
2. Movie day!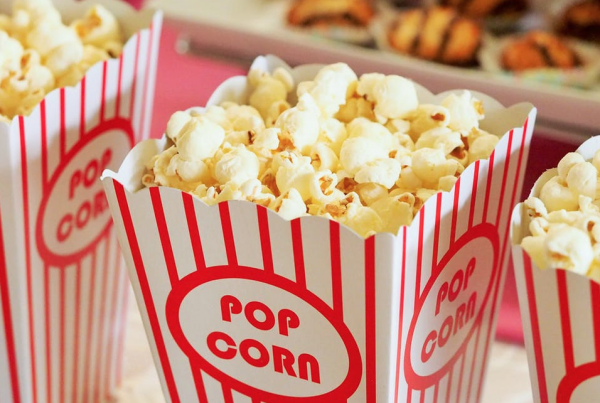 Who doesn't love the cinema? Especially when it is 'bashing rain' as my two-year-old says.
Odeon cinemas often have special family deals, especially during the school holidays so keep an eye on their website for details. Stock up on your favourite snacks (a large popcorn please!) and relax in the dark as the children's imaginations go on big adventures to faraway lands with some unforgettable characters. This is the perfect rainy day activity and offers some great escapism (especially from the 25 thousand questions you get in an hour).
You can get the Green Line Luas to Stillorgan and walk down to the cinema opposite the Stillorgan Shopping Centre. There are plenty of restaurants and cafes there too if you want to stop off afterwards to analyse the plot over a chocolate milkshake.
3. A day out in Dalkey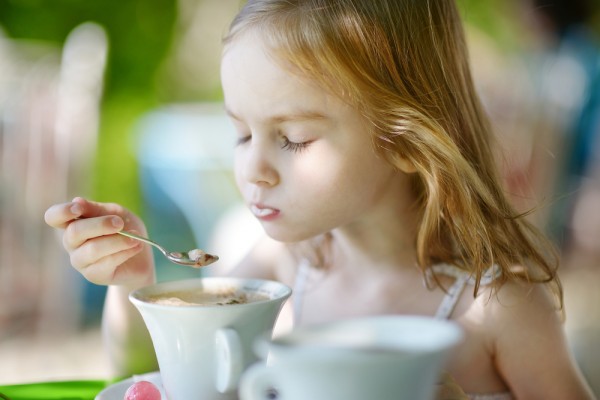 Jump on the DART and discover one of the prettiest villages in Dublin. The station is a two-minute walk from the hub of the village. The kids will adore Dalkey Castle which is right in the middle of the town. You can even climb to the battlements and take in magnificent views of sea and mountains.
Stop off for a hot chocolate in the Tram Yard - a cosy little cafe nestled in a courtyard beside the row of shops on the main street. Go crazy and order the scones while you play eye-spy. Who says rainy days can't be fun?
4. Treasure hunt at the Little Museum of Dublin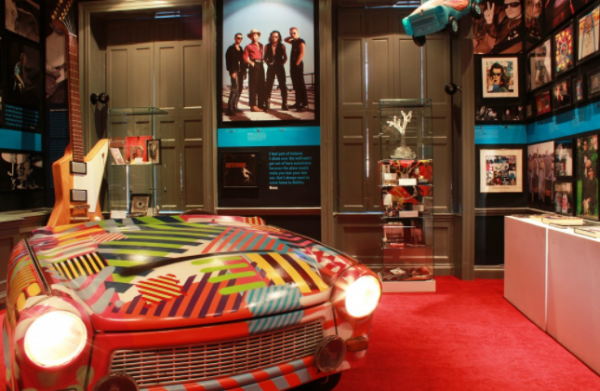 The Little Museum of Dublin is really a hidden gem.
It has an array of really quirky artefacts and unique collectables. It captures the history of Dublin in a very interactive way and gives children a sense of ownership of their own town. They run treasure hunts as part of the I Love Dublin programme. You can buy tickets online, and children's tickets are just €5. There are worksheets for them to complete as they go around, and they have the opportunity to handle certain items or get their picture taken at old Dublin school desk, or making a speech from JFK's lectern.
The beauty of this activity is that you get to feel like you are giving them a learning experience while also enjoying exploring this stunning Georgian building. There's a nice crepe cafe nearby on Dawson Street and it is just a one minute walk from the Luas stop at the top of Grafton Street.
5. Art Attack at the National Gallery of Ireland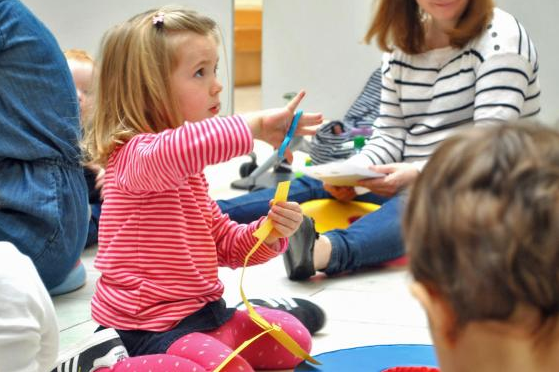 The National Art Gallery exhibits fine art from Ireland and around the world, has a pretty cafe and of course, it's free for little ones!
It has lots for children to do, especially over the summer holidays. There are loads of free workshops, a tour pack and kids corners. I brought my daughters here last summer, they were 2 and 5 and they loved it. They hold summer camps, family drop-in days and artistic learning experiences. This is a great spot to hide away on a wet afternoon and is very accessible too, just a ten-minute walk from the Pearse Street DART station or a stroll from the Luas Station at St Stephen's Green via Grafton Street.
6. Channel your inner archaeologist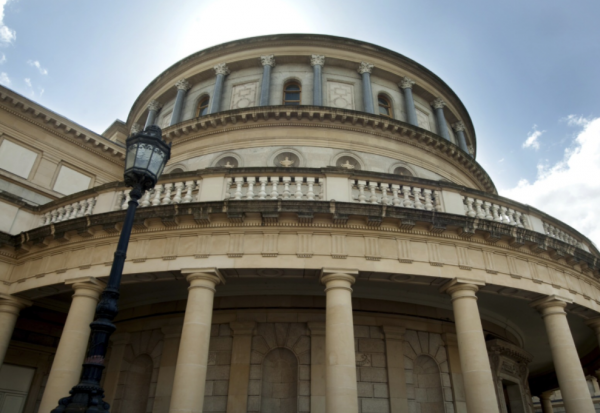 Stay BONE dry (sorry) at the National Museum this summer at this family workshop that focuses on 'reading bones'.
Professional diggers will reveal how much they can tell from people by their remains. The drop-in workshop makes up part of the family programme at this spot located on Kildare Street and runs from July 12th and August 22nd. It is on every Wednesday (2pm - 4pm) and Saturdays (11.30am - 1.30pm). The children will love oohing and aahing at the dusty skeletons, and perfect their 'bone-reading' skills by learning how bones are preserved in different environments and figure out which bones belong to a Bronze Age burial, a Bog Body and a Viking skeleton. This is best suited to children aged 7 upwards. The nearest public transport is the St Stephen's Green luas or you can walk the short distance from Pearse Street DART station.
7. Feed your little book worm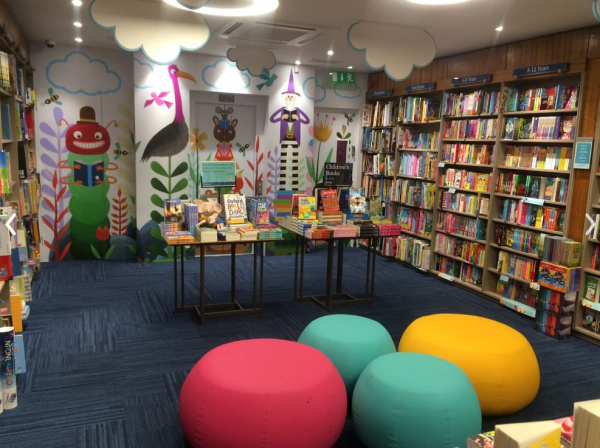 Some of my happiest memories as a child was browsing our local book shop on a wet day.
Now, I love bringing my children for the weekly read at Dubray book shop in Blackrock Shopping Centre. The staff there are brilliant, really knowledgable and great at recommending books for specific ages. They read stories for 3 to 8-year-olds every Saturday morning at 11 am and transport your little ones on wild adventures with colourful characters and exciting tales. The setting is lovely, it is right beside a cafe (hello, coffee) and if there is a break in the weather you can pop over to the People's Park across the road to feed the ducks. What a lovely start to the weekend. Jump off the DART at Blackrock village station - Dubray book shop is a two minutes walk away and is located in the Blackrock Shopping Centre.
8. The adventure of travel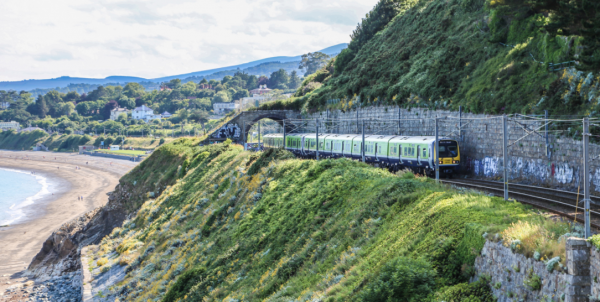 Sometimes it is the most straightforward things that the children remember the most. Throw on the children's rain gear and enjoy the simplicity of a train adventure to wherever you like. The best way to do this is via the DART. The children will love everything; waiting on the platform, choosing their seats, waving at the passersby and alighting in a new place, to see new things.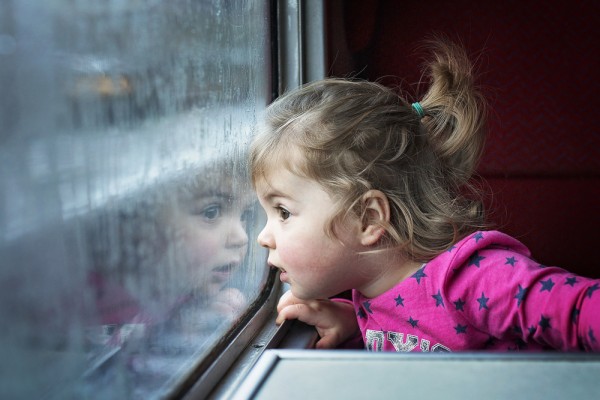 Head out towards the coast and explore the little beach villages of Dalkey and Greystones. Visit pretty Malahide, or stop for fish and chips at Howth Harbour. The beauty of this adventure is that you are having fun while also teaching your children the joy of spontaneity and hopefully fostering a passion for discovery.
Happy travels!