Dealing with blemishes is one thing, but the aftermath is another. Almost one in every four (24 per cent) young adults currently have some form of blemish prone skin in the UK and as blemishes leave the skin, they are often faced with post-blemish marks, discolouration, enlarged pores and post-inflammatory hyperpigmentation, which can feel just as unwelcome as the blemishes themselves. CeraVe's Resurfacing Retinol Serum is the latest addition to the brand's Blemish Control range. A lightweight, non-drying gel serum created by dermatologists for those suffering with blemishes, it has been clinically proven to improve the appearance of skin post-blemish.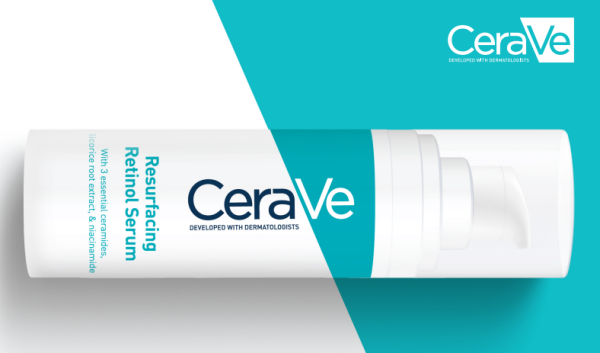 Encapsulated Retinol
Widely known as a dermatologist-favourite active ingredient, retinol stimulates collagen production, accelerates cell turnover, improves texture and healing rate and fades pigmentation – but historically it is also linked with skin irritation. CeraVe's Resurfacing Retinol Serum employs encapsulated retinol and a host of skin-soothing ingredients to prevent this from happening and keep the barrier strong and robust.
"The retinol is enclosed in a protective outer lipid or fatty acid layer, a method that aims to protect the ingredients whilst applied on the skin," explains CeraVe consultant dermatologist, Dr Alexis Granite. "It is a way of time-releasing retinol to optimise efficacy, used on an ongoing basis it will also help to prevent post-blemish pigmentation. Retinol is going to help stimulate collagen, accelerate skin turnover and fade pigmentation overall or abnormal pigmentation, if you're using it on an ongoing basis it will help to prevent all of that to some extent, prevent all those things from happening post blemish. It is always better to prevent or lessen the severity versus chase the problem once it's already there and I think that's a huge message when it comes to blemish-prone skin because you're always going to end up in a better place if you've prevented instead of just treated." – Dr Alexis Granite.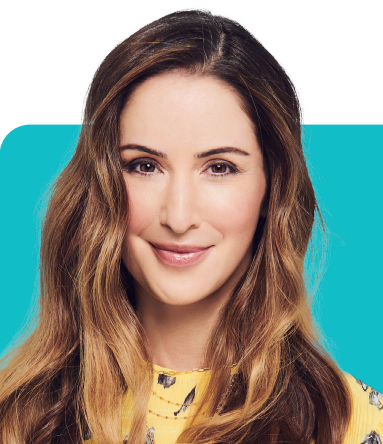 Other Active Ingredients
Liquorice root extract known to brighten overall skin tone and improve the appearance of hyperpigmentation. 3 essential ceramides and niacinamide to help restore and maintain the skin barrier, and calm the skin, respectively.
The Simple 3-Step Skincare Routine To Address Post-Blemish Marks
In the evening, use the applicator to dispense a small amount of product onto fingers and apply all over the face, (avoiding the eye and lip area) or just on affected areas. Follow with a light layer of CeraVe PM Facial Moisturising lotion to hydrate the skin. Always follow with SPF 50 protection in the daytime to protect the skin from UV damage.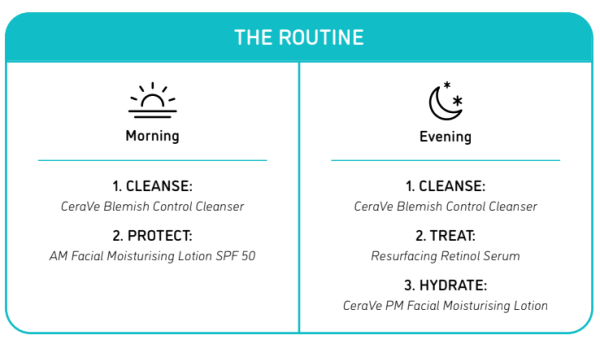 "Start slowly – use a very small amount. If you tend to be dry, you always need to apply an additional moisturiser on top of the retinol product. It's a marathon not a sprint – you don't need to dry out the skin to tackle blemishes. In fact, if the skin barrier is disrupted, not only does the skin become drier, but micro tears within the skin could allow bacteria in, causing inflammation, which can further lead to further blemishes." – Dr Alexis Granite.
Key details:
Lightweight, fast absorbing texture
Non-greasy, and non-drying
Suitable for sensitive skin
75% agree skin tone looks more even
83% agree skin texture looks smoother
89% agree skin looks healthier
CeraVe Resurfacing Retinol Serum RRP €19.20 is available at pharmacies nationwide, in store and online.