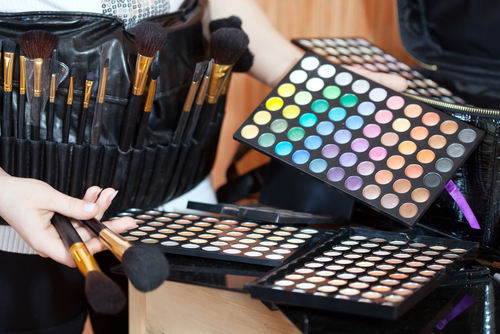 Being a busy mum means you often grab beauty products off the shop's shelves, without really thinking about whether you need it or not. This reaction to grab everything
is usually down to the sheer fear of having to bundle the kids back into the car before you forget something.
However, there are just ten beauty products that you need to have in your beauty cabinet, everything else is just clogging up space.
Moisturiser
Choose one with an SPF.
Primer
To help give a smooth base.
Dry shampoo
For the days when washing your hair seems like an awful lot of effort.
Eyelash curler
To help open your eyes that bit more.
Concealer
For the days when too little sleep has left you looking little to be desired.
Perfume
Every mum needs a signature perfume.
Anti-aging products
It's never too late to start.
Basic cosmetics
These include foundation, mascara, blusher, eyeshadow, bronzer, lip gloss.
Eye cream
Important for reducing undereye bags and wrinkles.
Cleanser and toner
It is vital you never go to bed with make-up on.
Sunscreen
Even during the winter.
Hair straightener
One that straightens and curls.
Good quality hair brush
Your hair deserves it

Good quality make-up brushes
While they are pricey, they are definitely worth it.
Fake tan
A tan can really make you feel better, especially if you haven't had much sleep.