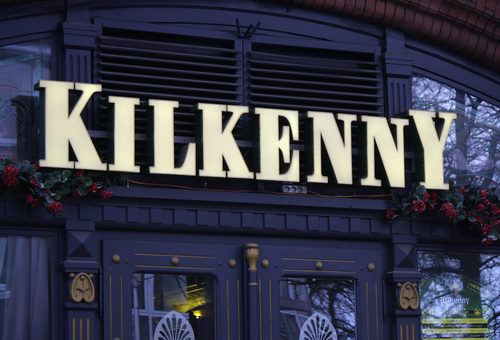 Kilkenny is fast becoming a great spot for a city break and it's not hard to see why. The stunning county has plenty on offer for the whole family including stunning walks, history and plenty of opportunities for adventure.
1. The Black Abbey was founded in 1225 and has gorgeous stained glass windows that are a must-see.
2. For those seeking outdoor adventure Castlecomer Discovery Park would be perfect. It has be named one of the top three best family attractions in Leinster and when you get there you will understand why.
3. The Castlemorris Wood Walk is 7km takes about two hours to complete. It is a truly enjoyable walk through forests and along country roads. Pack a picnic and enjoy the scenery.
4. Visit Danville Farm House where your kids can enjoy a spot of horse riding in beautiful surroundings.
5. Hop on your bikes and enjoy the East Kilkenny Cycle Route. The 64km distance might be a bit long for kids but you can do part of it and still enjoy it.
6. Teach your kids a little history by taking them to the MacDonagh site – a Famine Workhouse.
7. For a little romance head to the Kilfane Glen and Waterfall – absolutely stunning
8. To really see the entire city hop on one of the many scheduled Kilkenny City Tours.
9. If your kids are animal lovers they will thoroughly enjoy a trip to the Nore Valley Park Open Farm where they can even feed lambs.
10. For rainy days head along to the Reptile Village Zoo and get up close and friendly with scaly creatures.