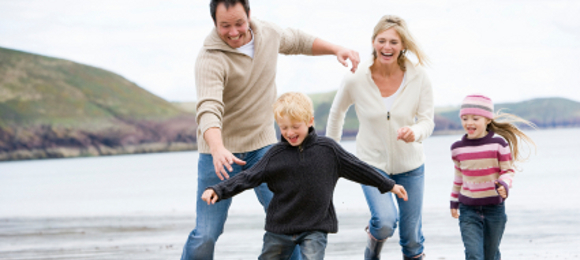 Family holidays are precious.
Not only do we have a break from the responsibilities of work, but we're looking forward to having some much-needed fun AND (best of all) we get to spend time together.
With the summer fast approaching, here are some ideas to inspire wonderful family holiday memories – now all you have to do is get out there and make them!
1. A special 'last day of the holiday' meal
Start a new tradition by ending the last day of your holiday with a special family meal where you can swap funny stories and share your favourite parts of the holiday. And each year thereafter you can bring up memories from all the family trips you've went on in the past.
2. Go on a road trip
Why not pack up the car, hit the road and go on an adventure? Whether that's a staycation in Ireland or a trip on the car ferry 'over the water' you can be sure it will be full of laughter, excitement and lasting memories. And if you decide opt for the latter, skip over to Stena Line's website for heaps of great value sail and stay deals.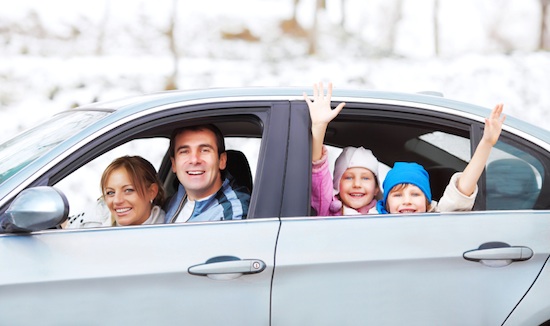 3. Go all 'Parky' on it
Bring along a small hand-held camera and film the holiday fun. Interviewing each other is especially good because you can really get some hilarious gems! And to soothe the sting of the holiday being over, you can all sit down together at home and relive those moments.
4. Choose an adventurous holiday
Whether it's going on a tour of the fairytale castles in Bavaria, searching Loch Ness for the elusive monster (of course it exists!) or swimming with dolphins, taking a break from the norm will make it a trip to remember.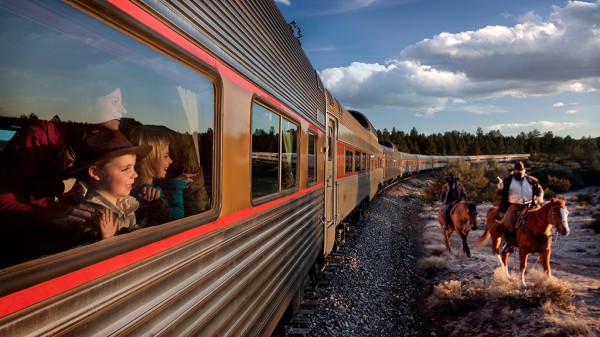 5. Consider alternative modes of transport
There are heaps of exciting transport ideas for a family holiday. A boat trip is just as much a part of the fun as the destination, a biking holiday is an active and fun way to get around, and a train is great for watching the scenery whizz by.
6. Make it a group trip
Why not have a big family trip with the extended family? The kids will have the time of their lives with their younger relatives and the grown-ups can share the child-minding, the cooking and the entertaining. Oh, and just think of the bonding potential!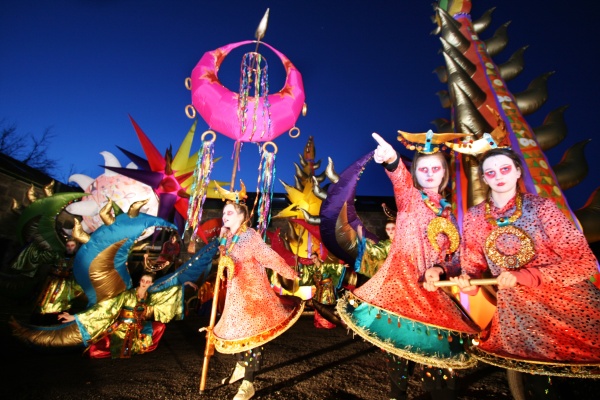 7. Bear in mind festivals and events
Before you book your transport and accommodation make sure you check what festivals or events are taking place in your chosen destination. And as most of these events are free, family-friendly and cultural, they can make all the difference to your trip.
8. Volunteer abroad
Organisations like Projects Abroad offer parents the opportunity to volunteer abroad with their children. Combining a family holiday with volunteering is a brilliant way to broaden kids' minds and teach them about how other people in the world live, while the challenges you face together will bring the family closer than ever.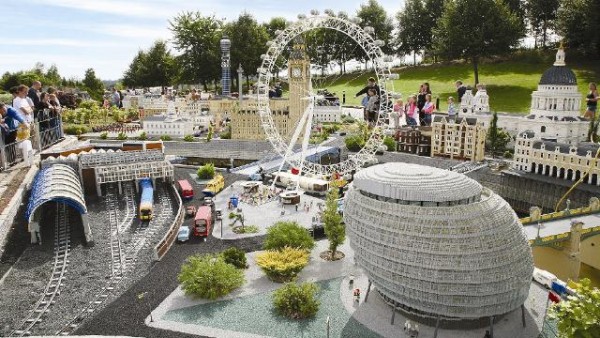 9. Visit a fun adventure park
Adventure parks such as LEGOLAND Windsor Resort in the UK are a great idea for a fun trip away. Kids of all ages will love the Star Wars models, the thrilling rides and the DUPLO Valley waterpark – and mums and dads too!
10. Let the kids plan the trip
Hear us out! Giving kids the option to plan the family holiday, or at least have a pretty big hand in it, will make them feel amazing. Okay, budget and geographical limitations need to be put in place, or else you'll end up on an elephant reserve in Bali.... or Lapland! Or if you decide on the overall trip, getting kids to find cool museums and monuments for you to visit is a great way to get them involved in the planning.
Stena Line has a fantastic range of sail and stay LEGOLAND Windsor Resort deals so visit the website here to book your fun family trip!