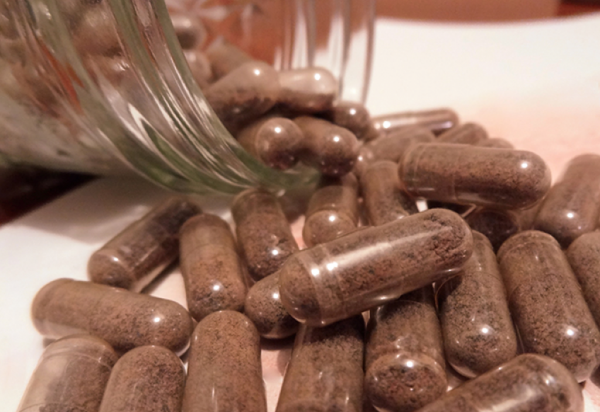 The placenta plays an important role in your pregnancy, as it connects you and your baby in the uterus and delivers oxygen, nutrients and hormones.
It has become very popular to eat your placenta following childbirth, with celebrities like Kourtney Kardashian and Coleen Rooney eating their afterbirth.
Despite having no scientific proof of any benefits, people have claimed that their placenta gave them mor energy and helped them fight postpartum depression.
If you are thinking about eating your placenta, or you're just a little curious, have a read of the following:
1. You can eat it in pill-form
One of the ways that mums eat their placenta is dried, powdered, and sealed into capsules... like a nurofen!
2. It can make you feel sick
A number of women have shared their experiences of eating placenta online, citing that it made them feel ill!
3. Nutrition
The placenta is packed with protein and fats.
4. Potential for infection
Infections in your blood live in your placenta, so you may be taking a risk ingesting it.
5. It takes away waste
The placenta works as a sort of disposal system for your baby's waste while it grows in the womb.
6. Happy pills
Many mothers have claimed that consuming placenta-pills helped fight off postpartum depression and can help tackle insomnia.
7. Breastmilk
Consuming placenta can, in some cases, improve the quality of a mum's breastmilk.
8. Hormonal balance
Placenta consumption has been known to help balance hormones in new mothers, and can give them energy.
9. Animal kingdom
Most other mammals in the world routinely eat their afterbirth.
10. No proof
There is no scientific proof that eating placenta is good for you, but many continue to study it!