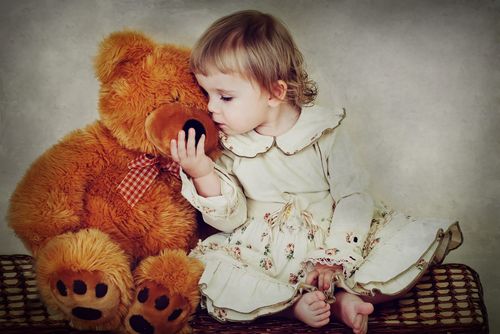 Every parent wants to remember the day their little one was born as well as that first special year of baby's life.
There are some things every parent will keep such as baby's first blanket or shoes but there are many other things you can keep that will be very special one day.
These can be kept in a cute box until your baby's 18th or 21st birthdays. They will love to see all of the little baby keepsakes.
Here are some must-have collectibles you should keep from your newborn and baby's first few months and first year.
1. First scan
This is essentially the first time you saw your baby and was of course a very emotional time in your life.
2. Hospital wristband
Keep both your wristband and your baby's so they can see just how tiny they were when they were first born.
3. First blanket
Keep the first blanket you used to wrap up your newborn.
4. Coming home clothes
Keep the clothes your baby first wore when they arrived home.
5. First teddy-bear
Baby's first teddy will no doubt be a staple in their lives for years to come so make sure and look after him well!
6. Handprints/Footprints
Get a print of their tiny little handprints and footprints which would also make a beautiful wall feature.
7. Newspaper
Save the newspaper you would normally read from the day your baby was born (we doubt you got much time to read it that day though!)
8. Baby's first shoes
Hold onto the shoes your baby took his first steps in, what a lovely memory!
9. Lock of hair
Tie a pretty ribbon around a lock of hair from baby's first haircut and keep it in the memory box.
10. Growth chart
When baby is standing, start keeping a growth chart so you can see how much they have grown over the memorable years.